Newsroom
Stay up to date on the latest Farm Credit East news. Also, enjoy the latest edition of our Financial Partner magazine
Latest News
Press Releases
Farm Credit Awards Efforts to Develop and Promote Northeast Agriculture
The Farm Credit Northeast AgEnhancement Program, a joint effort of Farm Credit East and CoBank, recently provided $65,000 in grant funding to 17 organizations to assist their efforts to support young and beginning farmer initiatives, encourage youth leadership development, promote diversity equity and inclusion, and advance northeast agriculture, forestry and commercial fishing. Submissions for the next round of grant funding are due by April 1.
January 30, 2023
All Releases
The search results are displayed
Press Releases
New mobile app now available for exclusive Dairy Revenue Protection Decision Support Tool
Crop Growers, LLP customers now have easy access anytime/anywhere to its exclusive Dairy Revenue Protection Analyzer right from their iPhones/iPads by simply downloading the new free mobile version (called Farm Credit DRP) from the Apple app store. The web-based DRP Analyzer enables dairy producers to evaluate Dairy Revenue Protection (DRP) insurance coverage to help guard against declining milk prices.
June 15, 2021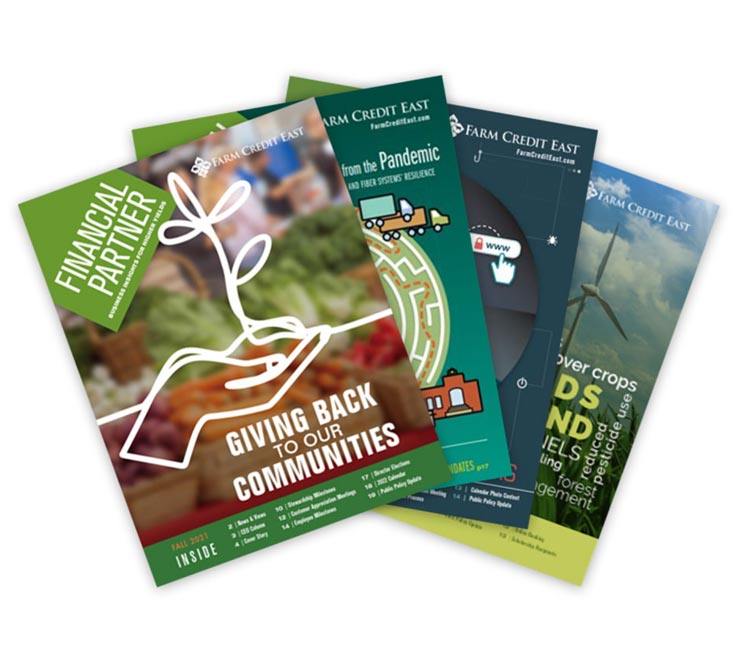 Financial Partner Magazine
Our Financial Partner magazine provides business insights and cooperative updates for customers, employees and friends of Farm Credit East.