Learn how your winery business stacks up with benchmarking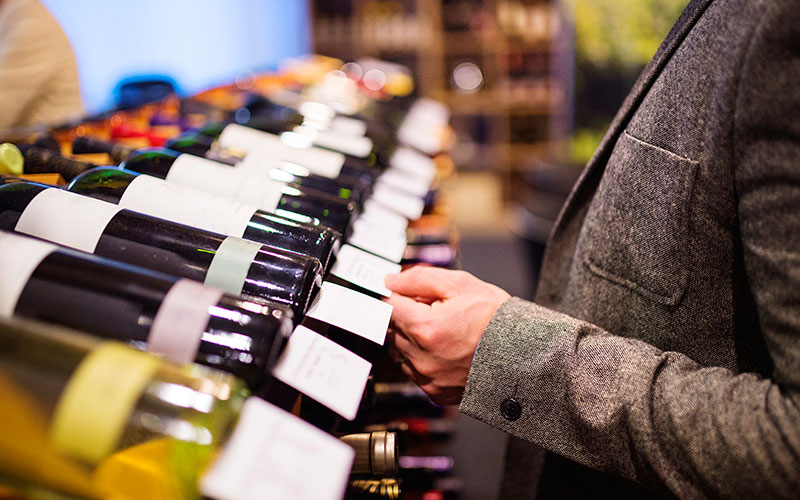 Despite a difficult hand dealt from Mother Nature in the last year and potential labor management challenges in the months and years to come, the Northeast wine and grape industry remains a diverse, growing sector of the region's economy.
A combination of a hard freeze over the winter and drought in the spring and early summer has caused concerns about a potential cut in overall output. However, those conditions haven't done much to slow the production of higher-tier wines or the trend of increasing and diverse entrants into the industry as producers work to meet continued strong consumer demand in a variety of sectors, from the higher-quality wines to high-volume wines.
The challenges facing the industry don't end with Mother Nature. Labor management is a growing concern for many wineries; with an increase in the minimum wage imminent, most — if not all — wineries will be affected in some way, and how the higher wage will influence profitability is an issue for producers regardless of their size. Issues like labor force size, retail pricing and marketing all play roles in managing the wage that will be gradually increased in the next five years.
This combination of potential weather-based product scarcity, continued growth in the number and diversity of wineries in the region and uncertainty among the workforce makes now a good time to educate yourself about your operation's performance and the industry in general. A great way to do that is through benchmarking.
What's benchmarking?
A benchmarking program — like Farm Credit East's Winery Benchmarks Program — is a program by which you can learn about your industry, how your business is performing compared to your peers and develop a strategy for your operation's future with the help of a business coach.
Fundamentally, it's a cost-effective educational resource and consulting program. Winery owners and operators enter the benchmarks program with goals like these in mind:
Identify the strengths and weaknesses of their businesses
Find strategies to capture the full market value of their products
Create marketing that matches the quality of their wine
Find new ways to control costs and gain efficiencies
Common questions from wine producers entering a benchmarking program include:
How can I decrease labor expenses?
How does my wine pricing and varieties compare with others in my region?
How effective is my retail staff?
How efficient is my production staff?
Am I carrying too much inventory?
How does my business measure up to other top wineries?
How do I know when it's time to expand my business?
Is my compensation package competitive?
Know yourself and look to your peers
Benchmarking your operation begins with understanding your general business philosophy and how it impacts your productivity and profitability. One example is identifying where on the product spectrum you feel best suited. If you aspire to produce higher-end premium wines, it will affect your cost of production and retail price point. But, if you are looking to produce higher volume wines for a broader range of palates, yours will be a different sales and pricing structure. A winery benchmarking program can help build a realistic, attainable sales strategy regardless of where you lie on this wine quality and price spectrum.
Effective winery benchmarking includes peer-to-peer networking. In Farm Credit East's Winery Benchmarks program, we have fun with this part of the process, inviting winery operators to a meeting during which we address major issues facing the industry and allow participants to share ideas and conduct business analysis that's only possible when peers work together.
Winery benchmarking is an effective business planning tool for producers across the spectrum, from the smallest operators, some with limited business knowledge to the most sophisticated wineries in the region. Participating in a benchmarking program is a chance to sharpen your industry-specific business management skills and ultimately become the most cost-effective, successful producer you can.
Interested in participating in Farm Credit East's Winery Benchmarks Program? Learn more here.