Brett D. Kreher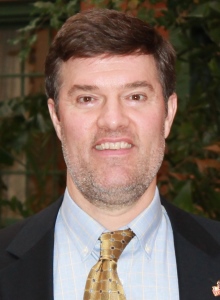 Brett D. Kreher, (52), of Clarence, N.Y., is a partner at Kreher's Poultry Farms and related entities, producing conventional and organic eggs across three farms totaling approximately two million hens.
Farm Credit/Community Involvement: Batavia Customer Service Council and former member of the Western Region Nominating Committee. Brett is chair of the Erie County Ag and Farmland Protection board and serves on the Town of Clarence Municipal Agricultural and Farmland Protection Plan Committee. Previously, Brett served as president of the Erie County Farm Bureau.
Additional Business Interests/Affiliations: Manager, Kreher's Farm Fresh Eggs, LLC; Manager, Wayne County Eggs, LLC; Manager, Kreher's Sunrise Farm, LLC; Manager, Wayne County Farms, LLC; Treasurer, Newstead Farms, Inc.; Director, Duncan Family Farms, Northeast, LLC; Manager, Kreher Enterprises, LLC; Partner, Kreher's Poultry Farms.
Family members who transact business with Farm Credit East: Four brothers, three cousins, niece, two nephews.