Rural Home Loans
If you're thinking about buying a home in the country, choose a lender who is already there.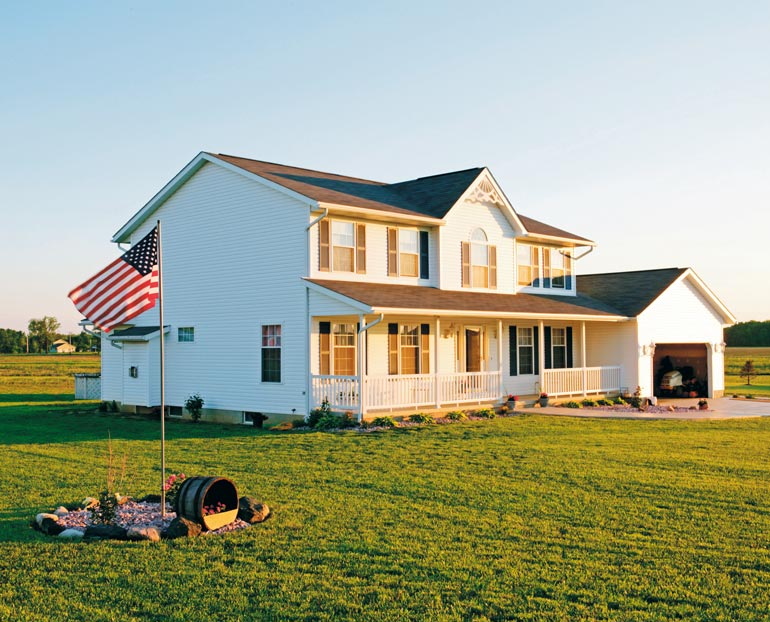 Our Country Living loans deliver the competitive terms you want and the expertise you need.
Our rural expertise means less hassle.
Country homes and urban homes are distinctly different when it comes to their financing needs. We can make the process easy.
We finance unique country properties with long-term fixed rates.
Longer-term fixed rates deliver consistency for your home financing needs.
We provide local service for the life of the loan.
We'll stay with you through the life of your loan. We don't sell your mortgage to a lender you don't know or trust.
What We Finance
If you want to live in the country, you've come to the right place. We offer financing - and refinancing - expertise you'll find nowhere else.
Country homes
Homes with acreage or additional features like barns, sheds and other farm buildings
Rural home lots
New home construction
Refinancing of rural properties
How much will the country home or land cost?
Check out Country Living's interactive calculator to determine your payments and financing needs.

How to Start Your Country Living Loan

Familiarize yourself with the process.
Ready to purchase a home? Learn the steps involved in getting a mortgage by reviewing our
step-by-step overview.

Gather your financial documents.
Use our
comprehensive checklist
to find out what's needed to complete an application and keep you organized throughout the process.

Contact your local office.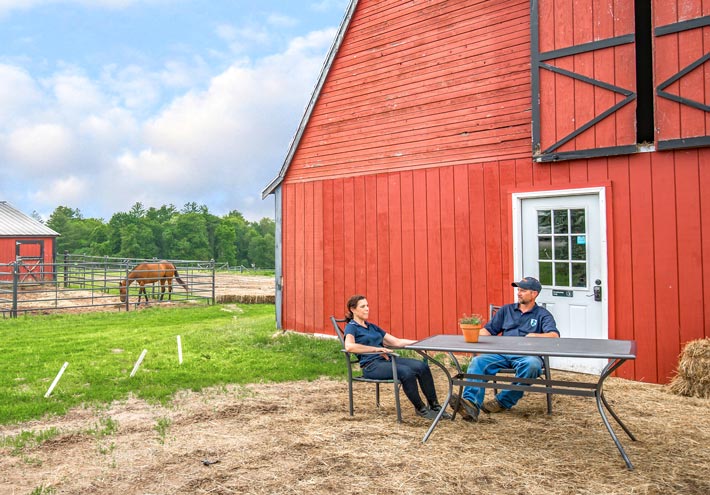 "Our Country Living mortgage specialist treated us like people, not applicants. Other lenders never wanted to meet face-to-face, but our Country Living representative always wanted to meet in person."
James & Artea Evans
Water's Edge Equestrian Center
Tolland, Connecticut
View From the Field
"Country Living understands the value of rural properties."
How can you find financing for a part-time farm?
James and Artea Evans had wanted to purchase a horse farm for years. So when a 21.3-acre equestrian facility, complete with a 50-stall barn and large indoor and outdoor arenas with 30 paddocks went up for sale, they found themselves in a bind looking for financing from traditional lenders.
"We reached out to a local bank and they said they wouldn't touch the property," said Artea. "They weren't comfortable with the business." Luckily for the Evans, their realtor recommended looking into Farm Credit East's Country Living loans.
"Not only was our mortgage specialist great to work with, but the Farm Credit East appraiser also ensured that the property was financed correctly by valuing excess acreage and outbuildings," added Artea.
How we helped
Country Living offered a way for James and Artea to finance their part-time farm and equestrian facility, which gave them the ability to turn their opportunity into a thriving business. "We've created an environment that is inviting to boarders," said Artea. "We put on several horse clinics, as well as host lessons with top-notch trainers."
James loves the part-time farm aspect of his life because it gives him something to do in his spare time. "If I'm not busy, I go a little crazy. That's what makes this farm perfect," said James. "I can come home from work and tinker, and I love that."