Estate Planning
Estate planning doesn't have to be a daunting task. By working with a Farm Credit East consultant, your family can build a plan that will provide peace of mind. No matter what happens, you can be assured that your loved ones will be taken care of.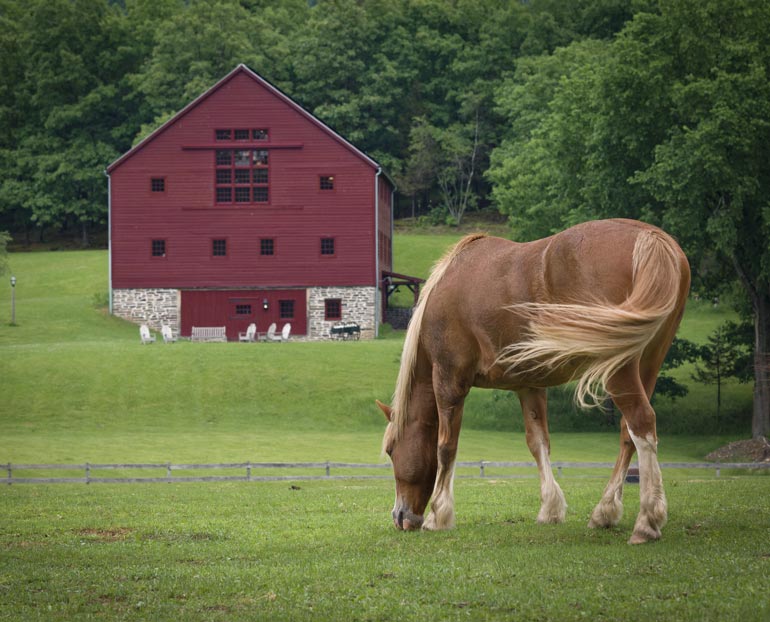 You can trust Farm Credit East for the estate planning you need.
More expertise
We have helped thousands of Northeast farm families achieve their estate planning goals.
We demystify the process
Planning for the future doesn't have to be complicated. We break the process down into manageable pieces.
We understand your needs
You've worked to achieve a proud legacy. We also appreciate the emotions and worry that are part of extending that legacy to your family. We work to deliver peace of mind.
Why estate planning is important
Ensures that your assets will be used to benefit the people you choose.
Protects your family from difficult, costly or even heartbreaking outcomes.
Can ensure you a comfortable retirement.
Lays the groundwork for the next generation to take the reins.
Provides certainty for your farm, and, more importantly, for your family.
Family business transfers
We will work with you to make an honest assessment of what you will need in retirement with a safe margin so you don't sell your retirement years short.
Develop a successor
through Farm Credit East's
GenerationNext training program
.
Continuity of the business
is a key aspect of every plan.
Define each family member's personal responsibility
. This gives each member a stake in the future of the business and an understanding of their role in the planning process.
Interested in more information on estate planning?
Contact your local office to discuss how Farm Credit East can help with your estate planning needs.
Estate Planning FAQs
The sooner a family initiates the process, the easier it is. Beginning early allows you the time to accumulate the dollars required for the senior generation's retirement without harming the future of the business. Ideally, you want to begin planning when you are around 55 years old and your children are in their 20s. This gives you a 10-year window to transfer assets and management. At 65, you will be easing into retirement and your children, at 35, will have gained the skills to manage the operation. We encourage people to take a leisurely approach to estate planning.
A Farm Credit East consultant creates an environment of mutual expectations so your estate plan will be successful. We ensure that each player has a chance to help the owner make choices about what he or she wants to implement. We organize consistent meetings and check in to see that each participant accomplishes their specific responsibilities so as to be sure that the plan is implemented as expected. Managing consistent meetings on a timely basis and ensuring that we arrive at clear conclusions offers tremendous value in moving the process forward.
The transfer of equity doesn't necessarily mean the transfer of control. Our consultants will discuss many options with you so equity can be moved to the next generation without the senior generation giving up control in the business.
Estate planning is essential for all business owners. We help families with various levels of net worth create an estate plan so they can leave assets to the next generation. By working with a Farm Credit East consultant, you will develop a plan that ensures that the senior generation has a comfortable retirement by first determining a realistic view of their retirement needs, including the cost of health care and how nursing home care will be paid.
Any business or estate plan involves many factors: finances, insurance, legal documents and personal feelings. A Farm Credit East consultant is an impartial outside party. This enables them to help you sort out sensitive issues. Our consultants are skilled at asking the hard questions to move the process along and put each interested party at ease.
A business consultant also helps you stay on track. Businesses are dynamic and evolve year by year: estate tax laws change; people get married, divorced or become disabled; babies are born; children return to the farm. Your business consultant will review your plan with you annually to help keep your plan on track.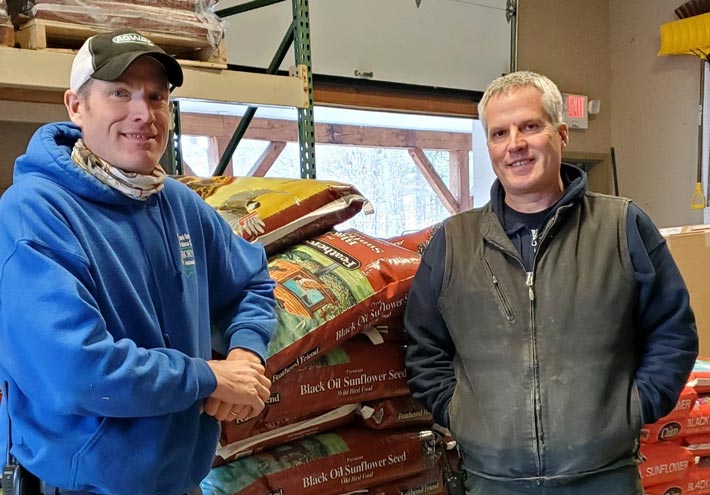 "Farm Credit East has a great team of people who have helped us during some of the most critical times of our business. We couldn't do it without them."
Tom Osborne
8th generation farmer
Loudon, New Hampshire
View From the Field
"For my parents, I think it was hard for them at first to think about the future and begin to let go, but I'm thankful they did."
Planning for the future
Tom Osborne is an eighth-generation farmer in Loudon, New Hampshire. Tom and his two brothers, Paul and Andy, operate the family farm as well as three Osborne's Agway retail locations. In 2005, before the Osborne brothers took over the family business, their Farm Credit East representative contacted Tom's parents about a succession plan. While this was a tough decision for the family, they knew it would be beneficial to have a concrete plan in the long run.
How we helped
"Andy and I were already involved in the business, and our brother Paul was coming back into the business after a few years of being self-employed," said Tom. "We met with Farm Credit East to restructure the business and create new LLCs."
With the help of Farm Credit East, the Osbornes made a very complicated process much easier. "I'm thankful now in retrospect," continued Tom. "Thanks to our proactive planning, we had things well mapped out, never thinking the day would come when Mom and Dad would be gone – but when they were, it was relatively painless sorting out the estate."