Land Loans
Nobody finances land like Farm Credit East. Along with our competitive rates and terms, we offer an expertise that makes the process easier, faster and with less trouble.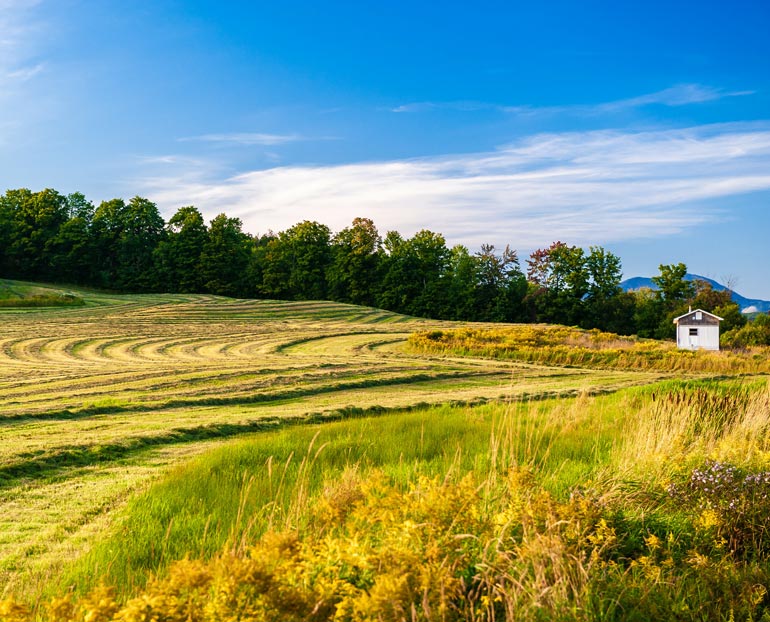 Nobody delivers land loan financing like Farm Credit East
Competitive fixed rates you can lock in for life of the land loan
We offer a variety of rate options, including longer-term fixed rates that are set for the life of the loan - no refinancing or changes needed!
Our ag expertise means less hassle.
We work exclusively in agriculture, which means rural features, such as out-buildings, crops and timber, are not stumbling blocks or issues.
Patronage dividends can add up to significant savings.
Most of our land loans are eligible for
patronage
- a portion of our net earnings returned to members. It's a benefit you'll find nowhere else.
Land We Finance
We finance every kind of rural land for production, plus lots, acreages and rural homes.
Farmland
Timberland
Bare land
Land improvements (including environmental compliance and waste management)
Land Loan Rates & Terms

Competitive rates
Farm Credit East offers fixed, variable or a combination of both.

Flexible terms
We tailor our loan and repayment plans to provide a variety of interest rate programs depending on the loan's purpose, repayment terms and the flexibility you need.

Flexible payment options
Select monthly, quarterly or semiannual payment schedules; fully or partially amortized loans; and decreasing, even or accelerated payment schedules.

Rate conversions
If your financial needs change, you can convert your variable-rate loan to a fixed-rate loan. Fees may apply.
How much will the land cost?
Check out our interactive calculator to determine your payments and financing needs.
How to Start Your Land Loan

Contact your local office.

Gather your financial documents.
Our relationship managers will answer any questions and help get everything lined up to make applying quick and easy.

Complete your application.
Fill out the application we provide. Once it's filled out, we'll review it to ensure your success and get you on your way to advancing your business