Dairy & Livestock Insurance Products
The dairy and livestock industry is complicated — prices are impacted daily by U.S. and world markets. Farmers have multiple risk management options that interact with other federal programs. The choices can seem overwhelming.
Our industry experts can help you navigate these hurdles and tailor a policy that fits your Northeast operation.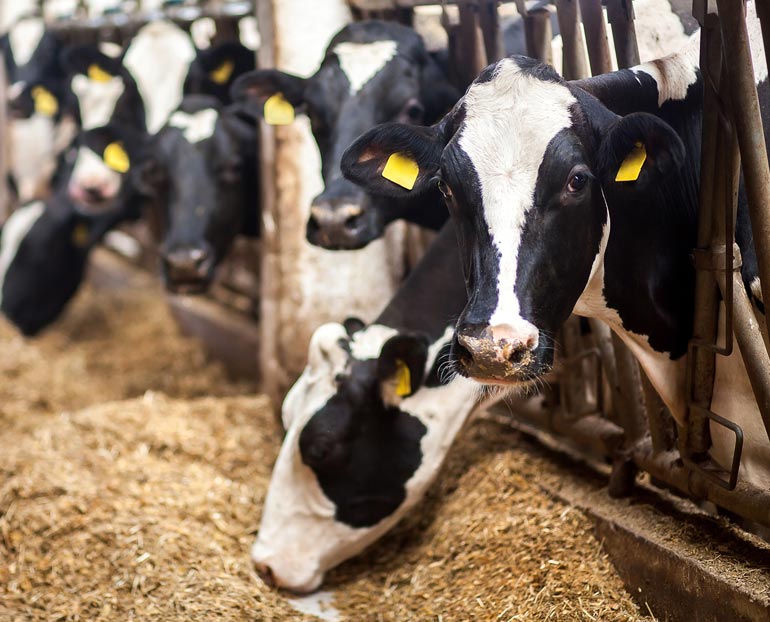 Nobody delivers livestock and crop insurance knowledge like Crop Growers.

We understand your crop and livestock insurance needs.
Crop Growers is dedicated to livestock and crop insurance for Northeast producers. We know agriculture, your business and your financial risk. Count on Crop Growers to protect your farm.

Boots on the ground.
Our salaried, non commission dairy and livestock insurance agents are located near you and work with you to find a convenient time and location to meet. We're on Northeast farms every day.

Specialized tools help remove any guess work.
Crop Growers offers the livestock analyzer tool to help you know when it's the right time to endorse. Trigger pricing notifications, endorsement tracking and much more are also available.
Learn More About Dairy & Livestock Insurance Coverage Options
Insurance to provide protection against unexpected declines in milk revenue.
Insurance designed to insure against a decline in market price of fed cattle,
feeder cattle and swine.
Insurance that provides protection against a decrease in margin when feed costs rise and livestock or milk prices drop.
What's the difference between the products?
Compare all federally subsidized livestock insurance programs.
Next Step
Not sure where to start? Contact us today to learn how a Crop Growers plan can work for
you.
Dairy & Livestock Insurance FAQs
Futures prices for corn, soybean meal and Class III milk are used to determine prices and margins.
No, DRP offers flexible protection to dairies of all sizes, and there is no minimum amount required.
Yes, you can use both DMC and DRP at the same time, or DMC and LGM-Dairy. You can also use LGM-Dairy and DRP, but not in the same quarter.
Milk checks are typically used to prove production. Your Crop Growers agent can answer specific questions on verifying production if you have a claim.
No, LGM-Dairy does not cover cattle death.
DRP premiums are billed 25 days after the end of the quarter you have milk enrolled in. You have 30 days to submit a payment after you are billed.