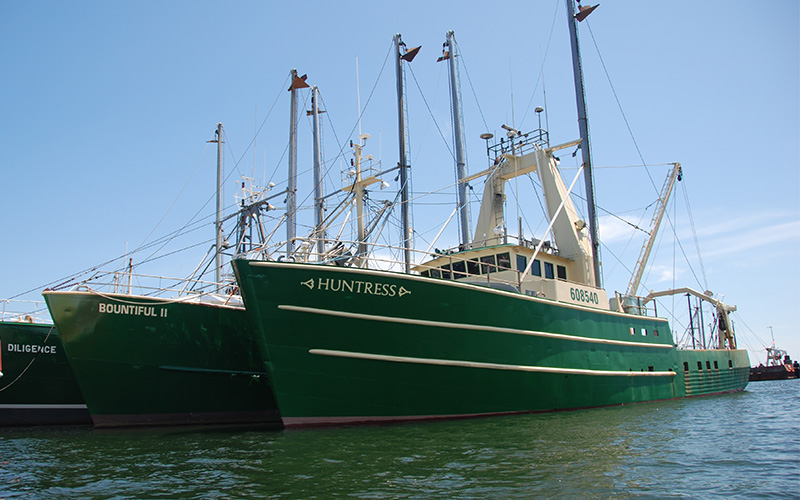 Similar to many industries during the COVID-19 pandemic, the aquaculture and commercial fishing industries saw their share of trials, especially with the initial shutdown of restaurants and export markets.
Lobster
Prices were below the 5-year average for much of 2020 due to the loss of restaurant and export markets. However, since August, prices have substantially recovered and are now in line with 2019 levels.
Issues surrounding the endangered North Atlantic right whale and possible fishing restrictions continue to concern the lobster industry.
Scallops
Scallop prices have held up well. They are seeing over $15/lb. for 20-30 scallops which is very high. The trend the last couple of years shows high pricing from October – February (cold weather months).
Groundfish
Regulations and quotas remain limiting for the industry. Prices have suffered due to COVID-19 restrictions on restaurants.
Aquaculture
In Farm Credit East's territory, these producers, mainly of shellfish, are highly dependent on foodservice sales and thus have suffered due to COVID-related restaurant closures.
2021 Outlook
As we look to the year ahead, John Sackton, founder of Seafood.com News, says some in the industry have seen a strong rebound in restaurant sales, and once vaccinations take hold, this may create a strong demand for seafood, and consequently some price inflation if there is limited supply. For items like salmon and shrimp, increased farm production would most likely meet increased demand. On wild caught seafood like lobster, crab, pollock and cod, there may be some supply constraints and thus price inflation.
However, until restaurants can return to operating at full capacity and there is enhanced seafood processing capabilities or improved consumer education on how to prepare fresh fish, the commercial fishing industry will continue to face challenges.
For John Sackton's in-depth summary and outlook for the aquatic and commercial fishing industries in 2021, check out this article featured in our 2021 Insights & Perspectives report.
Meet the Authors
Connect with and discover our Today's Harvest blog authors and their broad range of financial and northeast agricultural expertise.