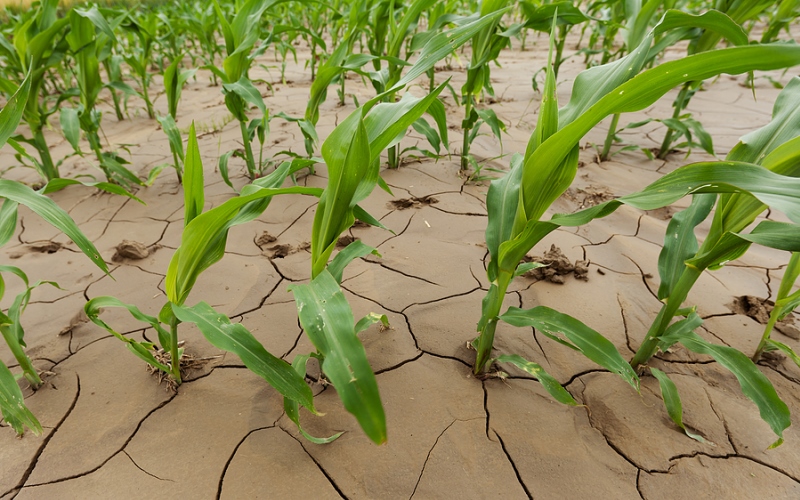 Many farmers will tell you crop insurance is one of the most important tools you can have in your proverbial "toolbox." There are many types of policies that can be tailored to your operation and what you're growing. Crop insurance can provide coverage on any naturally occurring peril, including:
Lack of precipitation
Excessive precipitation
Drought
Fire (lightning strike)
Insects
Plant disease
Vomitoxin
Aflatoxin
Wildlife damage
Earthquake
Volcanic eruption
Failure of irrigation system (cause by insured peril)
A harvest price that is less than the base price regarding wheat, if Revenue Protection is selected
However, what happens when one of these perils occurs? You need to file a claim.
How and when to submit a claim
Notify your agent within 72 hours of noticing damage. You can call, text or email your agent for this notification. Your agent will open the claim for you. You can open a claim any time within the insurance period. *Remember, it does not affect your premium if you open a claim. You can open a claim every year if you need to.
If you realize after harvest that your yield is below your guarantee, you can still open a claim up until the end of insurance period. You can check the end of insurance date by commodity with your local Crop Growers agent.
If you have an unharvested crop by the end of the insurance period, you need to open a claim before the insurance period ends to extend the insurance on the unharvested acres. For example, if it is still too wet to harvest the last 50 acres of silage by October 20, you would open a claim stating it is too wet. That silage corn is still covered until you harvest it, whether you harvest it by Thanksgiving or year-end. However, if you do not open the claim by October 20, and a windstorm knocks the silage over on Halloween, that silage corn is not insured and you will not receive an indemnity.
The adjuster assigned to your case will then contact you to come look at the field once the claim is opened. Please respond to your adjuster as quickly as possible and be flexible with your availability. There are many farms and a set amount of adjusters. The adjusters need to appraise your field before you start to harvest. So, the faster you respond and can coordinate a meeting time, the faster you can get to harvest.
What if I get hit with multiple perils?
Sometimes your crop may only get hit by one peril, but there can also be combinations of perils. For example, you can have wildlife damage with lack of precipitation and an insect problem. An adjuster will look at all natural perils that are impacting your yield to determine production. Once production is configured, your adjuster will use the final production calculation to determine if you will receive an indemnity. An adjuster does not share indemnity amounts. That number comes from your agent. Remember that a revenue protection policy takes the higher price per bushel (base or harvest) to calculate your indemnity.
You still need to follow good farming practices to keep insurability while experiencing these perils. You may be asked to show spray records, seed receipts, yield records and to collect a sample to send to a lab to test toxin levels.
Change of Intent
You need to get a preharvest appraisal if you are changing intent on your corn. If you reported corn as intended for grain on your acreage report, but then realize you need more silage to feed the cows, you need to open a claim and get an appraisal before chopping. This appraisal is also needed if you plan to take corn for snaplage. Snaplage is not an insurable practice, so it needs to be appraised to gather production. These change of intent appraisals need to be completed before you start harvesting, so the claim should be opened at least 15 days before harvesting.
Record Requirement
You will be asked to provide records of your yields if you have filed a claim. Acceptable records include but not limited to weight slips, bunk measurements, silo measurements, feed records and a calibrated yield monitoring system. If you do not agree with the adjusters yield calculation and your claim is not going to result in an indemnity, you may use your own records to support your yield. You must use the adjuster's yield calculation if your claim results in an indemnity.
If you are questioning whether you will be below your yield guarantee, open the claim. It does not hurt to have an adjuster come out and have a look. It is better to be prepared than be rushing to get your claim work done while harvesting.
If you don't currently have a crop insurance policy or have a question on a claim, be sure to contact your local Crop Growers agent and they'll be happy to help.

Crop Growers LLP is an equal opportunity provider.
Meet the Authors
Connect with and discover our Today's Harvest blog authors and their broad range of financial and northeast agricultural expertise.