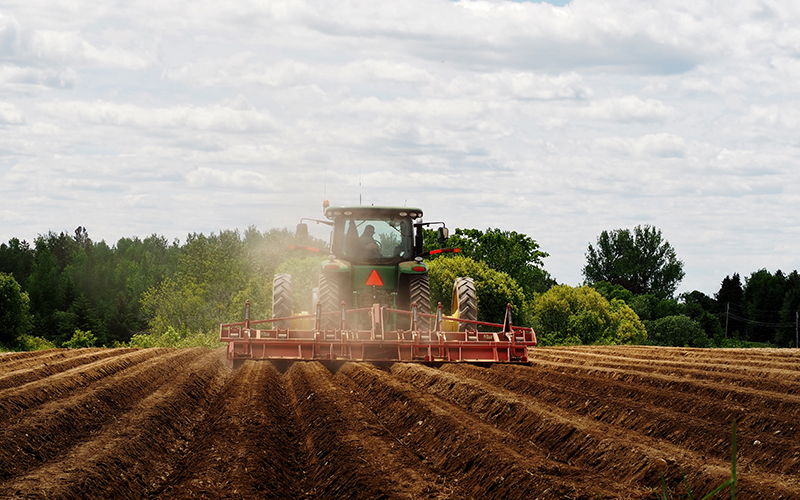 Many producers are receiving Census of Agriculture forms from the USDA's National Agricultural Statistics Service, and some have questions. The ag census is the most reliable source of information on U.S. agriculture and provides extremely valuable information. If you receive a form, we encourage you to fill it out to make sure agriculture is counted! Following are a few frequently asked questions we've received from our customers.
What is the Census of Agriculture?
The Census of Agriculture is similar to the regular U.S. Census, which measures the population, demographics and other statistics, but it's focused on agriculture. It's the only comprehensive survey of farms and farmers in the United States. It originated in 1840, and today is conducted by the USDA National Agricultural Statistics Service (NASS) every five years.
Do I have to respond to it?
Everyone who receives an ag census form should respond, even if they don't have an operating farm. Those who don't qualify can just answer a couple of questions, and the USDA will update their records. Technically, anyone who produces and sells (or normally would have sold) at least $1,000 worth of agricultural product each year is considered an operator of a farm, and is required by law to respond. While the law provides for penalties for non-response, USDA says they will not fine a producer who does not complete the ag census.
How is ag census data used?
The ag census is used by federal, state and local governments, agricultural service providers, researchers, educators, trade associations, and farmers themselves. Ag producers can use Census of Agriculture data to make informed decisions about their own operations, from production practices to marketing. Companies and cooperatives use the data to determine where to locate facilities that will serve agricultural producers. Community planners use the information to target needed services to rural residents. Legislators use census data when shaping farm policies and programs. Students, educators and researchers use the data as part of their ongoing studies, education and research initiatives. Not responding could mean your area is "under counted" as a result.
What about privacy? Can tax or enforcement authorities access the data?
Your individual responses are confidential and protected by federal law. NASS is only permitted to use the information for statistical purposes and will only publish aggregated data such that no individual farm's information can be identified. Ag census responses cannot be accessed via "Freedom of Information Act" requests, and are not shared with parties outside of NASS. This means your data cannot be shared with tax authorities, law enforcement or environmental agencies. If, due to a small sample of responses in a given category, an individual farm's data might be discerned, NASS will publish a "(D)" (for non-disclosed) rather than the information for that category. (See an example here.)
I wasn't contacted, but I'd still like my farm to be counted. How can I submit my information?
Some farmers may not have received a census form because NASS does not have their correct address or because they only recently started farming. Anyone who produced crops or livestock or received government payments associated with agricultural activity at any time during 2022 and has not received a report form should call 1-888-424-7828 to be counted.
What is the deadline to submit my census?
The deadline for response is February 6, 2023.
Where can I access Census of Agriculture data?
Census of Agriculture data is available on the NASS website: nass.usda.gov/AgCensus/
When will the 2022 Census of Agriculture results be available?
Collection and data analysis is a big job and takes time. NASS will release the 2022 Census of Agriculture results in 2024.
Meet the Authors
Connect with and discover our Today's Harvest blog authors and their broad range of financial and northeast agricultural expertise.