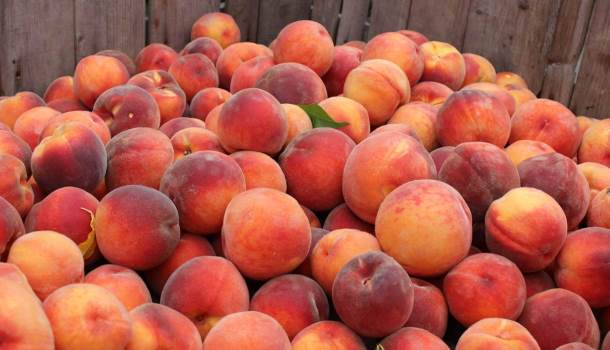 Crop insurance played an important role in 2019 for many Northeast spring crop producers. Wet and cool spring conditions prevented many producers from completing their planting intentions. The USDA and the Risk Management Agency recognized the challenging planting conditions and quickly provided program leniency for planting and harvesting cover crops on prevented planting ground. This responsiveness brought much needed relief to many producers.
In 2019, Northeast producers purchased 20,546 crop insurance policies, protecting 2.6 million acres with $1.3 billion of protection in force. These are the same Northeast producers that received over $525 million in claim payments due to weather and market-related crop losses from 2014-2018. The significance of these payments goes well beyond the farm gate covering input costs, replacing income that would have been lost due to crop losses and purchasing feed for livestock operations. These funds encourage additional investment on the farm while supporting the local agricultural infrastructure, economy and workforce.
The USDA and the Risk Management Agency are committed to meeting the needs of all producers. As crop insurance continues to evolve, it has expanded the number of crops being covered and further developed county crop programs. Crop insurance has also been enhanced to provide benefits to beginning farmers and veterans. Organic producers benefit as well with expanded organic pricing options to more accurately reflect their value of production.
An important step in preparing for the coming year should be to develop or review your risk management plan with your local Crop Growers crop insurance agent. Utilize your local agent's expertise by reviewing your business goals, business risks and marketing plan. An agent can help you develop a plan that meets your business needs.
Dairy Revenue Protection Program (DRP)
Since its introduction in 2018, the Dairy Revenue Protection Program (DRP) has revolutionized dairy risk management by insuring producers against drops in milk revenues on a quarterly basis to reflect coverage levels selected by the producer. It is broken down into two different pricing options: the Class Pricing Option or the Component Pricing Option. The first option uses Class III and IV prices as a basis for determining coverage and indemnities. The second option uses butterfat, protein and other component prices to determine coverage and indemnity levels.
These values, either ending milk price or component values, are determined by the monthly average price as recorded by USDA Agricultural Marketing Service in the milk production report.
This table shows the coverage level options as well as the premium support levels. A producer can cover from 80 to 95 percent of expected quarterly revenue.

DRP coverage selections are available daily on a rolling basis and based on futures prices of class prices or components, as applicable. Generally, coverage options can be selected by quarter up to five quarters in advance. As the beginning of a new calendar quarter approaches, sales for quarter immediately preceding end and a new quarter opens one year out.
Corn & Soybeans – Yield and Revenue Plans of Coverage
During 2019, Northeast producers insured over two million acres of corn and soybeans for approximately $65 million in crop insurance. This insurance provided protection of over $700 million.
Corn and soybean grain producers utilize crop insurance to protect their investment by guaranteeing yield and/or revenue, while livestock producers utilize crop insurance to protect their investment, guarantee yield to meet their feed needs and offset the cost of purchasing replacement feed when in a crop loss situation.
Coverage options for corn and soybean producers include a Yield Plan and a Revenue Plan. Producers can insure as much as 85% of their production history or as much as 85% of their policy revenue determined by their production history and the projected prices of corn and soybeans.
The table below shows the coverage level options as well as the premium support levels. Producers that meet the Enterprise Unit Structure (when a producer combines all land for a particular crop in a county into one unit for coverage purposes) qualifications receive a greater premium support level.

Pasture, Rangeland and Forage (PRF)
The Pasture, Rangeland and Forage (PRF) program protects forage producers against losses due to drought. PRF is an effective and affordable tool for producers who need to offset losses caused by reduced forage and grazing due to lack of rainfall.
Producers can insure all or part of a pasture, rangeland or field used for haying or grazing. They can choose which months to insure (minimum of two, two-month "index intervals"). In any selected interval that rainfall is less than 90% of the historical average, the producer will receive a payment to offset their losses. The sales closing date for the PRF Rainfall Index is November 15 each year for the following year's coverage.
Whole-Farm Revenue Protection (WFRP)
Whole-Farm Revenue Protection (WFRP) provides a risk management safety net for all of a farm's agricultural commodities under one insurance policy and is available in all Northeast counties. WFRP is suitable for farms with up to $8.5 million in insured revenue, including farms with specialty or organic commodities (both crops and livestock), or those who market to local, specialty or direct markets.
WFRP uses a producer's five-year historical farm average revenue, as reported on IRS Schedule F, and an annual farm report as a base to provide a level of guaranteed revenue for the insurance period. This protection establishes revenue as a common denominator for the insurance of all agricultural commodities on the farm. The sales closing date for Whole Farm Revenue Protection (WFRP) is March 15.
For Northeast producers, planning for the upcoming year includes developing a risk management plan that prepares their business for weather and market volatility. Having a sound risk management plan in place can protect input costs, yields and market risks. For more information about insuring corn and soybeans, Dairy Revenue Protection, Pasture Rangeland Forage or Whole Farm Revenue Protection, contact your local Crop Growers agent.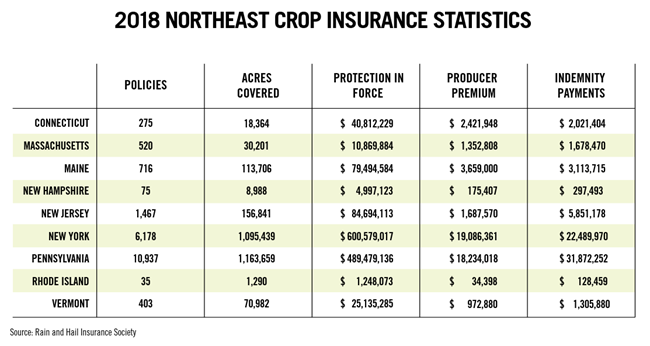 Meet the Authors
Connect with and discover our Today's Harvest blog authors and their broad range of financial and northeast agricultural expertise.