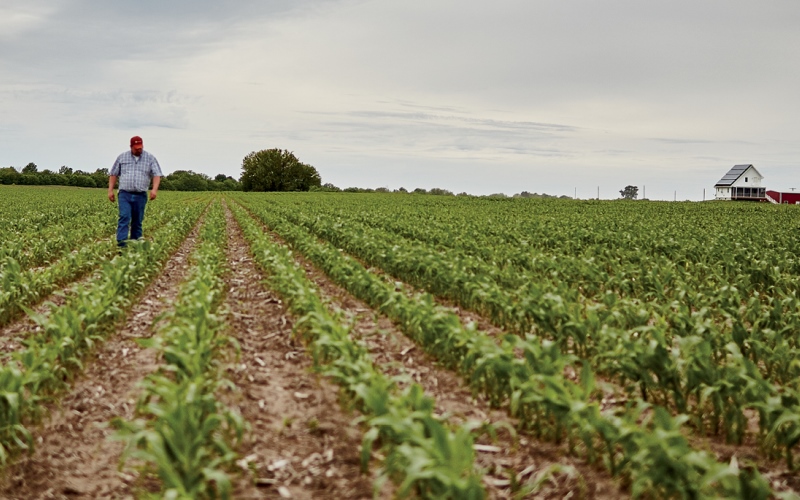 Paul Herrington's work week is almost unrecognizable compared to where it was mid-March. Before the statewide stay-at-home orders, he was splitting his week as a Farm Credit East certified appraiser between in-office work and farm visits. Now, Paul finds himself as a primary customer support specialist for the Paycheck Protection Program (PPP), assisting customers with questions and locating the documents they need to apply.
"I started as a loan officer with Farm Credit East in 1986," began Paul. "During my tenure, I've seen a fair share of crises. The life experiences (and gray hair, he joked!) that come with these challenges are hard to get any other way." In other words, he's seen the cycles — the good and the bad — and the lessons learned have added to a mental bank of preparation just in time for another headwind; the COVID-19 pandemic.
For this reason, Paul is glad to be part of the primary support team for the Paycheck Protection Program. In this role, he spends his days listening to customer questions and concerns while trying to use the resources at his disposal to assist the best he can.
This role isn't unlike his 19-year tenure as loan officer where he listened to, supported and worked creatively to help customers get through a crisis. "I'd spend a lot of time reviewing loan options for a customer who may not have not known the existing option, or utilizing FSA guarantees to secure customers a better interest rate," said Paul.
Those skills directly translate to his current role in PPP support; helping in any way possible to source requested information. "What I have really come to appreciate in working with customers through PPP is that they've been uniformly grateful. Even if we haven't been able to give them everything they need, we've moved them a step forward."
When Paul's not spending time on PPP support, he's still doing appraisal work. Farm Credit East appraisals can't be completed in-person, on site at the present time to protect the health and safety of staff and customers, but that doesn't mean work can't be done. He's still appraising, just not in the 'traditional' way.
"My appraisals now consist of video calls and many, many photos," Paul said. "I've scheduled virtual tours, reached out to owners to ask for photos and videos and even contacted realtors for permission to use their photos." While these methods don't quite compare to being on site, a virtual meeting still allows him to ask about property characteristics, see objects up close or even ask for a second look in real time.
Google Earth has also come in handy, giving him a date-stamped land or building view from the road. Since he works almost exclusively in the Claverack, N.Y., branch office territory, Paul's local connection allows him to visualize the area and confirm the imagery he's seeing on Google Earth.
While it's not a perfect strategy, appraisers can complete this work remotely and on a timely basis, which is a win-win situation. "Most customers have been very understanding because they get it, we're all in this together," said Paul. "As long as we can do something we're comfortable with, the customer is supportive because it keeps their process moving, too."
When time allows for a slow and steady return to normal, Paul looks forward to getting back on farms to do physical inspections. Technology has been a key link to allow appraisals to continue, but nothing compares to a physical presence and seeing all aspects of a property with your own eyes. And for Paul, it's even more than that.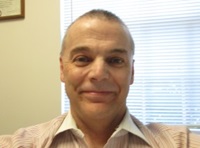 "The connection with customers is what I love — when you can understand a person's motivation for purchasing property, and how they want to develop it, that's a big part of what I enjoy," said Paul. Until that time, he remains committed to working remotely and is appreciative of Farm Credit East's technology infrastructure that's enabled him to do so. Virtual work has made his day-to-day look different, but his commitment to serving customers — along with the entire Farm Credit East staff — remains unchanged.
Meet the Authors
Connect with and discover our Today's Harvest blog authors and their broad range of financial and northeast agricultural expertise.