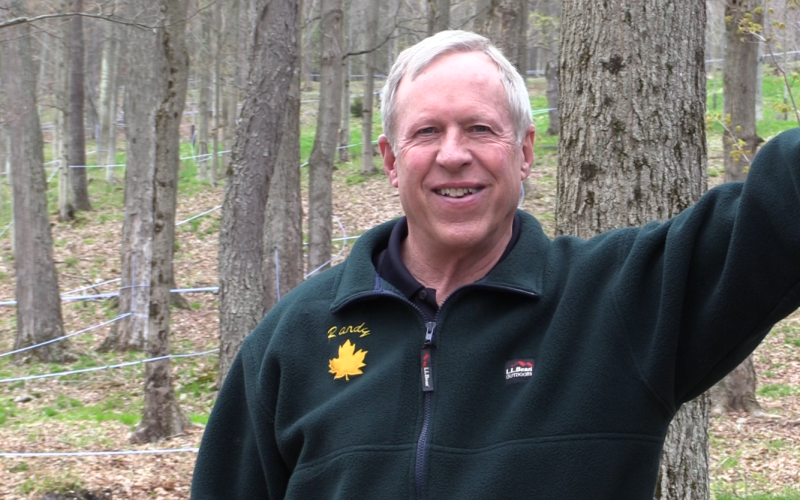 It all started with a few coffee cans and spouts tapped into trees along their driveway. Randy Sprague, owner and operator of Sprague's Maple Farms in Portville, NY, grew up watching a local dairy farm tap trees as a side business. He thought the process was "the coolest thing," which inspired him to start a business of his own.
Fast forward to 2019, the farm is tapping nearly 30,000 trees and is one of New York State's larger maple producers. Yet, their most recent venture doesn't contain maple syrup. Instead, Sprague's Maple has partnered with another entrepreneur to capitalize on the most abundant product left over after making maple syrup: water.
Reverse osmosis works double-duty
Sap from a maple tree is about 98% water and 2% sugar, minerals and other nutrients. To make pure maple syrup, the extraction of water is a necessary step. That's why reverse osmosis equipment is so valuable to maple producers.
Reverse osmosis takes maple sap and separates out about 85% of the water. "The maple producers love it because now we have a concentrated sap that we can run through our evaporators and make syrup about four times faster," said Randy. "But the other side of that is it also produces huge quantities of some of the purest water." However, the value of that water didn't surface until a few years ago.
More than just 'bottled water'
The idea to bottle this syrup production byproduct came from Adam Lazar, an entrepreneur who approached the Sprague's nearly five years ago. "After a day visiting Vermont maple farms back in 2008, I saw an opportunity when I realized the filtered water left over from producing syrup was being overlooked," said Adam. Coupled with his concern of declining fresh water sources around the world, Adam committed his energy to finding an avenue to bring this water to consumers.
ASARASI (Latin for 'maple') bottles the sustainable, renewable water source from maple trees, not only at Sprague's Maple Farms but from other maple operations as well. Naturally unflavored, this USDA-certified organic product has upped its game by adding carbonation and flavor to diversify the product line, including cherry, lime, lemon and mango flavors.
The team hopes to continue to expand its markets by making more people aware of this sustainable initiative that contributes to water conservation while also supporting the farming community. "Adam has been amazing in bringing the story of ASARASI to the public and to the marketplace," commented Randy. "We think we've just scratched the surface of where this is all headed."
Hear the full interview with Randy below.
This is the fourth post in our series highlighting innovation in Northeast agriculture. Click below to read other posts in the series:
Meet the Authors
Connect with and discover our Today's Harvest blog authors and their broad range of financial and northeast agricultural expertise.