FarmStart Seed Capital
Anything worth growing needs encouragement, including the next generation in agriculture.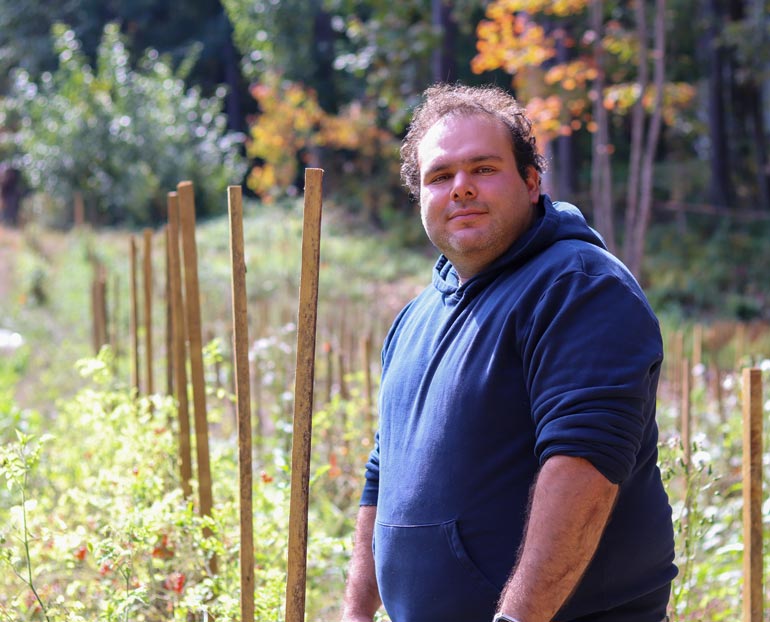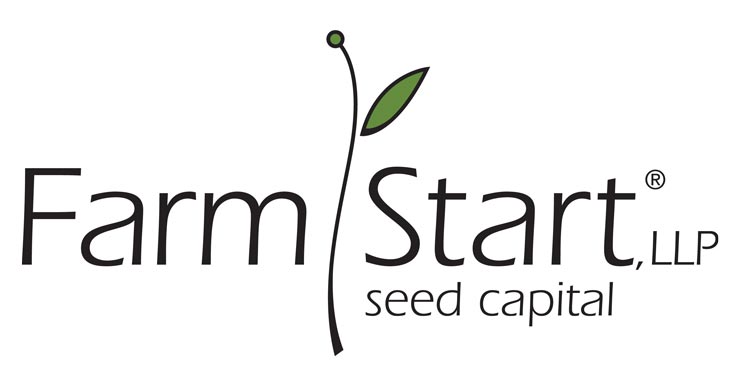 Investing in the future of agriculture
FarmStart is a Farm Credit East program that makes working capital investments of up to $75,000 to Northeast agricultural ventures showing promise of success with limited financial resources.
How to Get Started
FarmStart offers a source of credit for startups who are not generally eligible for conventional lending programs. Click here to view the FarmStart report, which highlights 10 FarmStart participants and the approaches many participants are using to garner success in the competitive agriculture industry.
Farmers, forestry producers, fishermen, farm-related service businesses and cooperatives, generally in their first three years of business. Candidates are expected to be rural entrepreneurs or cooperatives with very little accumulated net worth and few financial resources. The applicant also must be an independent enterprise and cannot be affiliated with an established operation.
Business plan information:We're looking for substance, work ethic, responsibility and follow-through. A business plan is a productive way for new business owners to demonstrate their ability to successfully use their FarmStart investment. Please refer to guidelines, available in your local Farm Credit East branch or from your advisor, on how to write a business plan.
Advisors:Each FarmStart participant will work with a Farm Credit advisor who is knowledgeable in financial management. Advisors stay in touch with participants to help them follow through with their business plan.
CenterPoint Software:CenterPoint, a financial management software for agriculture, will be provided to FarmStart participants at no cost with the purchase of a Silver Level Customer Care Plan. Learn more about CenterPoint software.
Profile of Successful FarmStart Participants

Drive
You and your management team need to work hard, smart and have a strong work ethic. Starting a new business means risk, sacrifice and learning new skills in the first few years.

Recordkeeping
Good management skills are as important as being a good producer. You either need to love paperwork as much as you love machinery, plants or cattle, or you need to be able to outsource your record-keeping.

Business plan
Develop a written business plan with a first-year monthly cash flow spreadsheet. Know when and where the money comes from to get you started.

Support network
Starting a business means cultivating information and building a support network of friends and neighbors who can help and provide resources. Along with Farm Credit's mentor/advisor relationship, this can be a lasting benefit of your business.

Available off-farm income
During the first year, the average new FarmStart business made $19,000 in farm profit before owner's income. Having off-farm income can provide a financial buffer and mitigate risk to your business.

Marketing and sales skills
Understanding your market and setting realistic sales goals can help keep your business on track.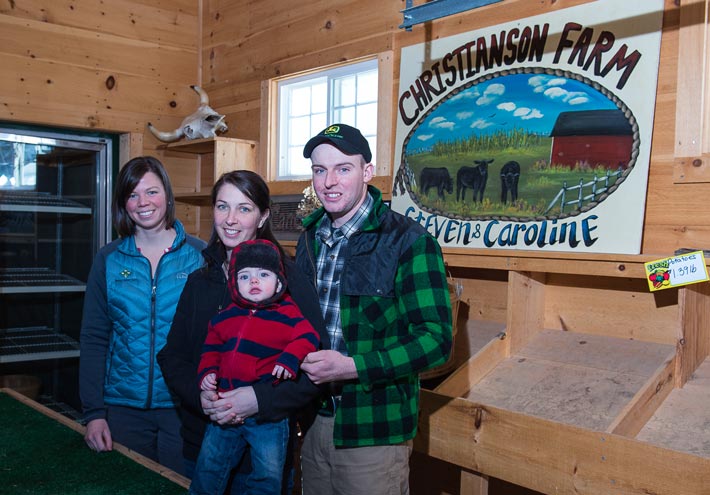 Steven Christianson, owner of Christianson Farm, LLC, in Readfield, Maine, and his wife, Caroline, and their son, Easten, along with their FarmStart advisor Kathryn Bisson
"It is rewarding to be able to work with beginning farmers through the early stages of their business and see how their hard work pays off over the next few years."
– Kathryn Bisson, FarmStart Advisor
Views From the Field
The Mission: Secure credit for a beginning farm operation
Steven Christianson, owner of Christianson Farm, LLC, operates a diversified business, growing a mix of vegetables for the operation's retail farm stand. He also raises beef and hogs, and grows the hay and grain crops to feed his animals, and to sell to others.
Although he'd been farming for a few years, Steven had a hard time securing commercial financing because he only had two years of crop and tax records. "Then I learned about FarmStart, and they were willing to work with me," said Steven.
How we helped
The FarmStart program invests working capital of up to $75,000 in Northeast agriculture, fishing and forest products ventures showing promise of success. After speaking with Steven, his FarmStart advisor, Kathryn Bisson, knew that Christianson Farm would be a great fit for the program.
Kathryn explained, "As a FarmStart advisor, I have a greater advisory role with FarmStart customers when compared with traditional lending relationships. I assist in the preparation of business plans, the tracking and follow-up of management goals and objectives, while also helping connect customers with other Farm Credit East resources."