2020 Northeast Dairy Outlook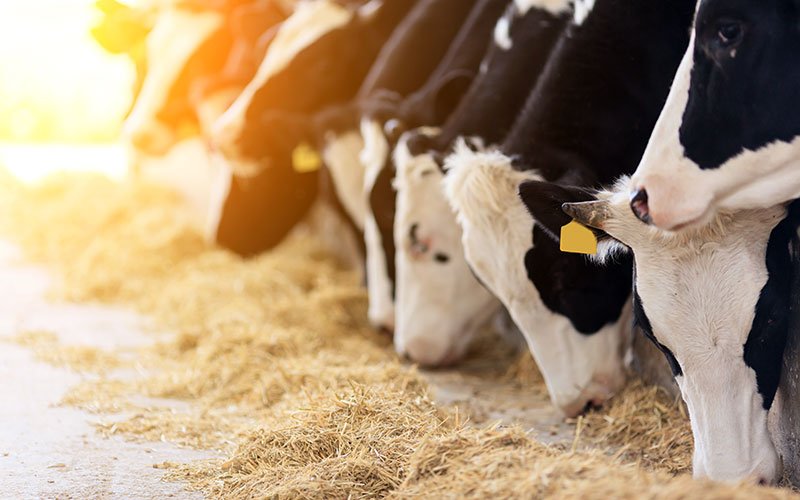 On January 15, 2020, Farm Credit East, presented its 2020 Dairy Outlook Webinar, featuring Dr. Mark Stephenson of the University of Wisconsin – Madison. This year's dairy outlook took a more optimistic tone than past years' outlooks, as the overall U.S. economy generally remains strong, and milk prices have risen.
Dr. Stephenson began with a discussion of the overall U.S. economy, presenting information on unemployment and consumer confidence. He stated that while the economy remains relatively strong and unemployment remains exceptionally low, there are some concerns about the future and that U.S. economic growth may slow.
He went on to talk about dairy exports, cheese and butter markets and growth in U.S. milk production. Milk production has increased fairly slowly in the past year, which has helped bring supply into closer alignment with demand.
Dr. Stephenson then discussed consumer trends and the decline in fluid milk sales. He noted that while fluid milk is in decline, and has been for some time, overall U.S. consumption of dairy products continues to increase, primarily due to growth in consumption of products like cheese and yogurt.
Trade issues were discussed, and Dr. Stephenson noted that while U.S. dairy exports increased in value, they declined in volume, in part due to ongoing trade disputes.
Overall, the price outlook for 2020 remains fairly positive. While prices are likely to decline from current levels due to the spring flush, they should rebound in the second half of the year, bringing the overall average higher than 2019. With a number of both positive factors and negative factors, some uncertainty and risk remains in the outlook, but overall, Dr. Stephenson predicts that milk prices will increase by about $1.30/cwt. on average for 2020, compared to 2019's average.
Following Dr. Stephenson's presentation, Tristan Peterson of Crop Growers gave a brief overview of USDA risk management programs including the Dairy Revenue Program, and discussed how dairy producers can use these programs to lock in a favorable price floor, and manage the risk of fluctuating prices in the marketplace.
For a recording and materials from the Dairy Outlook Webinar, visit FarmCreditEast.com/Webinars.