Celebrate National Dairy Month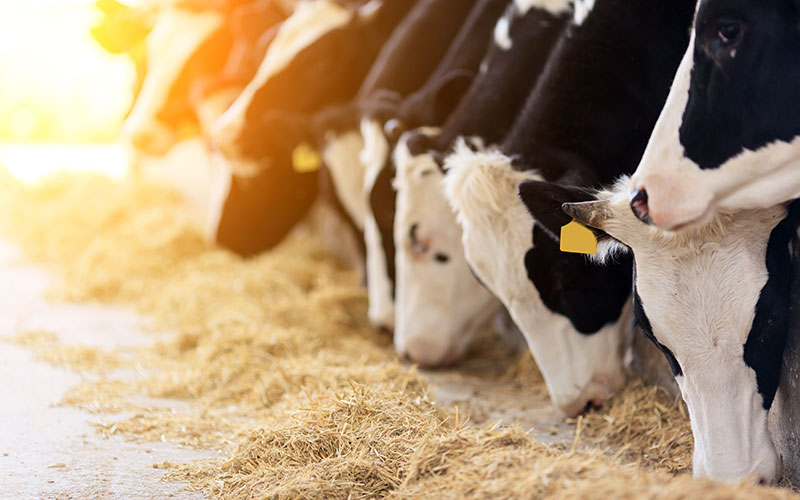 As we close out National Dairy Month, we celebrate and honor the contributions of the nation's dairy farmers who produce the dairy products Americans love.
First celebrated in 1937, National Dairy Month began as a way to promote milk consumption and stimulate general demand for dairy products, but it has since grown into a recognition and celebration of an industry whose contributions stretch across the U.S. and around the world for producers and consumers alike.
Dairy farmers in the Northeast produced 18.4 billion pounds of milk in 2015. The full economic contribution to the Northeast economy of dairy production, dairy input and supplies and milk processing is $38.7 billion annually. The dairy industry is responsible for 127,000 Northeast jobs. Dairy farmers are more than critical parts of the region's economy and producers of an important American consumer product sector; many are also active in educating the public about modern agricultural practices and the steps taken to care for their animals.
Nancy Robbins is a dairy farmer in Sackets Harbor, New York – one of the top-producing dairy states in the U.S. according to the USDA. In addition to her work on the farm, this former "city girl" hosts as many as 1,000 visitors to her farm each day during spring and fall, a cornerstone of her effort to educate others about her industry and common practices therein today.
"I want to create an environment for the public to experience agriculture in an informative, yet fun way. If even a few minds are changed about modern agriculture on a daily, weekly or yearly basis, and those people accept and understand our practices, then I will have succeeded in the informative part," Robbins says. "On the fun part, I want families to come out to the farm, enjoy a day in the outdoors, get up close and personal to animals, and experience a way of life that is different from their own."
Jessica Ziehm, Executive Director of the New York Animal Agriculture Coalition (NYAAC), a farmer-led organization that supports the New York dairy industry, takes seriously the responsibility to not just share the work of dairy farmers, but also their importance to the general consumer public.
"By encouraging conversations to take place, my hope is that we can bridge the gap between farmer and consumer, gaining not only an understanding of one another, but establishing a sense of trust and respect for on-farm production techniques, including animal well-being, environmental stewardship, food safety and nutrition," says Ziehm, who also operates a dairy near Buskirk, New York. "As farmers, we can become more transparent with our ideals, making us ultimately more accessible and accountable to consumers so that they can receive information about their food straight from the source."
Efforts like Ziehm's and Robbins' are paying dividends in a bright future for the U.S. dairy industry. Though different challenges are likely to persist for the industry down the road, the producers are optimistic U.S. dairy farmers will continue to do what's needed to meet those challenges.
"I am encouraged by the number of youth showing interest in agricultural careers," Robbins says. "Farmers are getting old, but with the education and the skills of our younger people today, I am positive that agriculture will remain a strong industry in this country."
Ziehm says: "I foresee agriculture continuing to thrive by adopting more technology and enhancing efficiencies, which in turn should hopefully improve farm profitability, animal care and natural resource conservation. However, I also believe non-farm neighbors and community members will significantly influence the way we farm, regardless of the science and technology that supports us, which is why relationships and communication will be even more important to ensure the long-term success of our farms in the future."