Consistent, accurate payroll doesn't have to be a challenge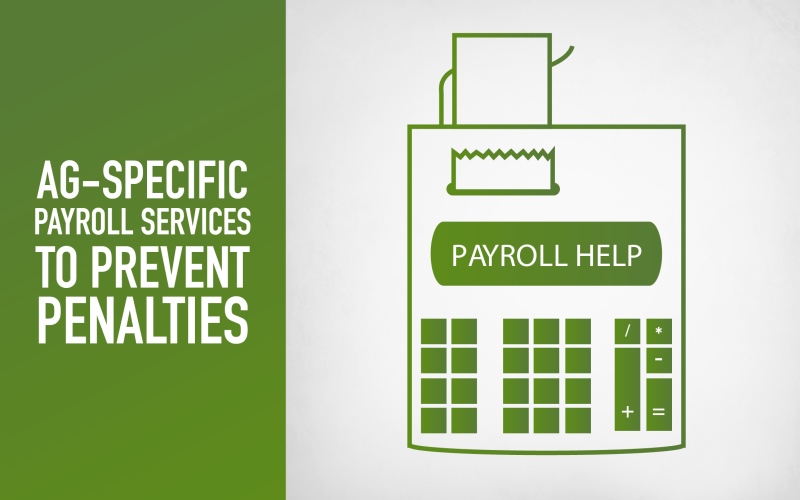 Working long days and still having to process payroll can be burdensome. You may find yourself rushing through the process because you have other business tasks to complete or family to take care of. There may be days you feel overwhelmed by having so many tasks on your to-do list that payroll simply slips your mind. That's where we can help.
Consistent checks keep employees happy
When employees don't receive their checks timely or consistently, they may start to have some concerns. Why is my employer having trouble meeting payroll? Is the business economically secure? Should I start looking for another place to work? If your employees suspect instability, they may no longer be engaged and focused on performing their jobs efficiently.
Payroll tax payments
In some instances, you may be concerned whether you've calculated the correct payroll taxes or missed a federal or a state tax. Being consistent and accurate with payroll will reduce the risk of late payroll tax payments or missing them altogether. If not rectified quickly, these types of mistakes will lead to penalties and interest fees that can rapidly add up.
Consequently, these oversights bring additional headaches, including more time dealing with the IRS. It is beneficial to you that the government sees consistency in your reporting as this will establish a positive reputation for your business.
Let us worry about changes in the law
Federal and state laws are always changing, so I can guess you've had these questions roll through your head; Did I update the minimum wage for the new year? Did I update the tax rates? Did I send the new hire reports? How am I going to find time to process the quarterly payroll tax returns? Are all of these questions keeping you up at night?
At Farm Credit East, we process payroll for various agricultural, commercial fishing and forest product businesses. Our knowledge and expertise can eliminate the payroll headaches. We will work with you to ensure payroll consistency and accuracy, benefiting you and your employees by giving you both peace of mind and allowing you to turn your attention to those other tasks you've been pushing off. Or better yet, free up some of your time to enjoy an evening off after the long work day.