Prevented Planting? Turn to Crop Growers, LLP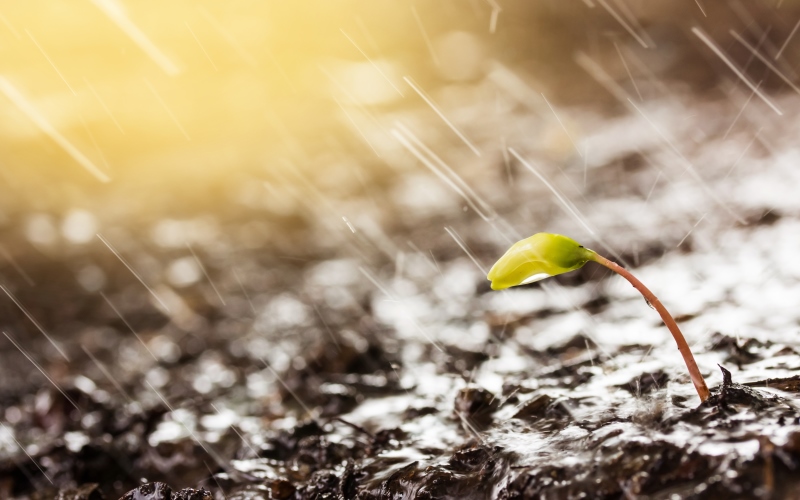 Wet weather conditions over the past several weeks have caused concern among many Northeast farmers. Crop progress and conditions across New York have been well below last year's numbers and the five-year average. Corn planted acreage is slowly increasing, but saturated fields and pop-up showers are slowing progress. Timely harvest of first cutting hay has also been a struggle.
For most Northeast states, the final plant date for corn and soybeans was June 10. Producers should contact Crop Growers agents to discuss prevented planting and review coverage plans. Corn and soybean crop insurance policies include a 25-day late planting period. In most of the Northeast, this period begins on the day after the final plant date, which is June 11 for corn and soybeans. These dates vary by state and crop. Any acres planted during this period receive a lower yield or revenue guarantee than those acres planted by the final plant date. The coverage is reduced 1% per day for each day planted after the final plant date. It is important to discuss all options and how that may affect your coverage and guarantee.
Those producers that have purchased crop insurance can sleep a little easier knowing there is a variety of options including, but not limited to, taking a prevented planting payment or deciding to plant another crop. Prevented planting can be claimed as an insurable cause of loss if it is general to the area. If a farmer opens a claim and is eligible, they will receive 55% of the crop's guarantee for corn and 60% of the guarantee for soybeans, unless they have previously elected with their agent to increase their prevented planting coverage at an additional cost. Make sure to notify your agent within 72 hours of the final planting date for the affected crop.
To summarize, here are some tips to guide you through spring planting:
Contact your insurance agent to discuss your planting and prevented planting options.
A notice of loss is required to receive a prevented planting payment.
Prevented planting acres must be included on your acreage reporting form.
Crop insurance adjusters will determine eligible acres.
Enterprise units require the farmer to plant 20 acres or 20% of their acreage on a second Farm Serial Number.
Document the weather events in your area during the planting season.
Work closely with your crop insurance adjuster throughout the claims process and document these discussions.
Work with your agent to discuss what options you have for the ground you designate to prevented planting.
Contact a Crop Growers agent today to learn more.