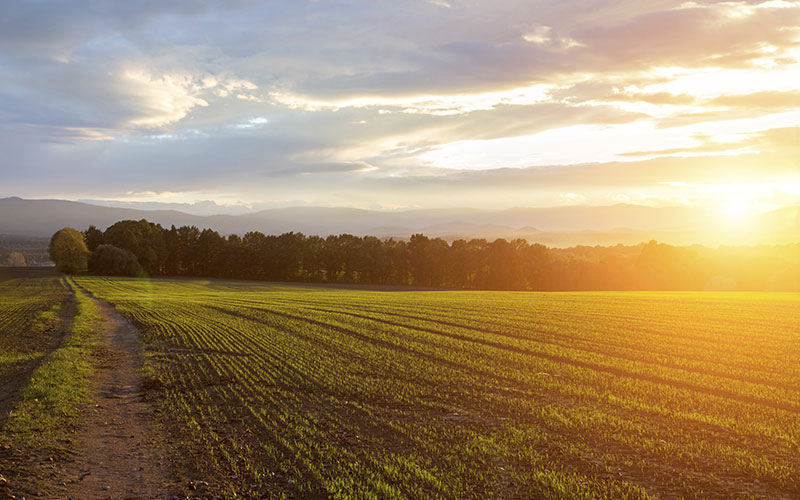 If you've been to the movies lately and stayed to watch the credits, it's amazing to see how many people are involved in the production of a feature length film. And while Northeast farms, forest product and fishing businesses may not have as large of a supporting cast as a Hollywood blockbuster, it takes a team to produce the high quality food and fiber that consumers rely upon and enjoy. In this column, I challenge you to think more broadly about the composition of your business's team.
Many Farm Credit East customers employ a diverse team to run their operations, from immediate and extended family members to key employees in a variety of roles and functions. That team often includes external partners, such as buyers, vendors and service providers. Farm Credit East consultants, credit and financial services staff are also an important part of many customers' financial team.
Though they may not come to mind immediately, another important part of Northeast agriculture's foundation are the region's academic institutions. Farm Credit East's Summer Financial Partner puts a spotlight on the land-grant universities and other agricultural colleges, the impact their research has on the industry, and how they deliver information to help Northeast businesses improve their operations.
Farm Credit East customers know better than anyone how competitive the marketplace is — whether competing in the global market or for a share of local customers' food or landscaping dollars. Northeast land grants recognize these challenges and have a wide range of research underway to overcome them — from new developments in precision and digital agriculture to creating new plant varieties and improving animal nutrition.
Universities are also studying issues with impacts beyond productivity, including environmental management, food safety and food processing. In all of these areas, the region's academic institutions play an important role in maintaining the competitiveness of Northeast producers and the regional food industry. With state and federal budgets under pressure, it's important to let policymakers know that funding for these programs is a priority for our industry.
Another important function of Northeast universities is the training of the future workforce and industry leaders. This year, Farm Credit East was pleased to award 32 scholarship winners — all planning to return to the industry, whether in production agriculture itself or in a related support field, such as research or ag business.
In addition to supporting the efforts of Northeast land grants and the industry's future leaders, I'm also proud of the support the Farm Credit East team provides to agricultural and community organizations throughout the Northeast. Many of these organizations carry out important missions, including youth leadership development and education, promotion of the region's agricultural industries with the non-farm public, and helping those in need in our communities.
As we navigate challenging times in some Northeast ag industries, Farm Credit East will continue to do what we can to provide support for the institutions and organizations that are part of the team that makes Northeast agriculture, forest products and commercial fishing so successful.