Data Shows Increased Diversity in University Ag Enrollment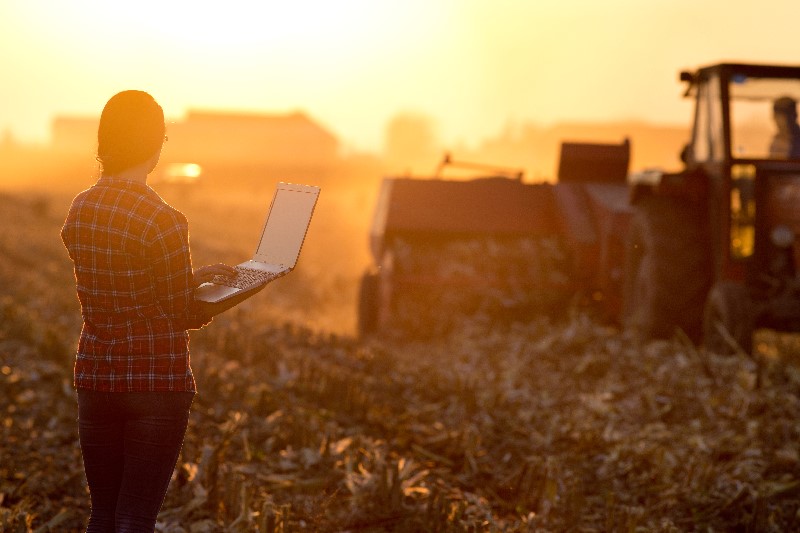 The number of people employed in agriculture seems to frequently be a hot topic of conversation. Sure to follow is a question on the younger generation's interest in entering ag. At Farm Credit East, we're committed to the next generation of agriculture. We offer programs such as GenerationNext to develop future leaders, and support scholarships for ag students, and even for the teachers of those students. So, we're certainly interested in ag enrollment at U.S. universities. As such, we recently looked at data compiled by the Food and Agricultural Education Information System (FAEIS), headquartered at Virginia Tech, to better understand the next generation of agriculture that we look forward to working with.
For our research, we considered agricultural and related science majors such as, ag economics, agronomy, plant breeding and genetics, ag engineering, ag production, ag and food product processing, animal sciences, horticulture, equine studies, food science, international agriculture, plant sciences, and soil sciences. Our top observation? Data from U.S. Universities shows an increase in enrollment in agricultural majors by women and minorities in recent years.
Between 2004 and 2015 (the last year for which data is available), U.S. enrollment in agricultural majors has varied, but grew overall from around 83,000 students to slightly more than 86,000 students. However, the number of women and minority students has grown faster than overall enrollment, with both showing a consistent upward trend.
The overall percentage of women enrolled in agricultural majors has increased from 47 percent in 2004, to 55 percent in 2015. Since 2010, more than half of all U.S. agricultural students have been women.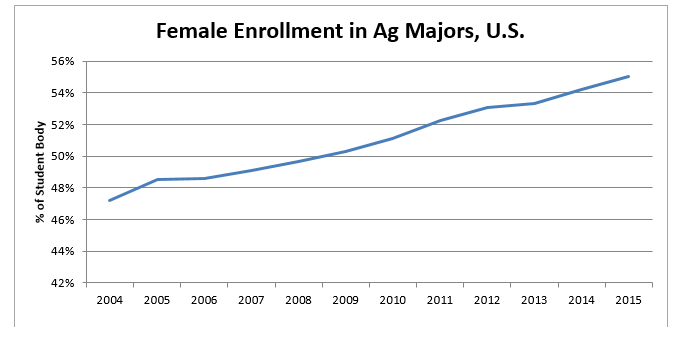 Minority enrollment has grown as well. The number of minority students in agricultural majors across the U.S. has increased from just over 9,000 in 2004, to nearly 16,000 in 2015, an increase of 75 percent over the 11-year period.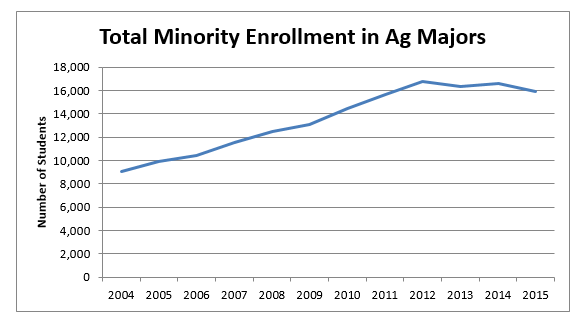 A study by FAEIS found that between 2007 and 2011, minority students' undergraduate enrollment increased by 21.3 percent, which is more than four times the growth of non-minority students during the same period. African-Americans had the highest overall enrollment for minorities in the academic areas analyzed, while Hispanic students had the highest rate of growth, at 42 percent.
This data indicates that diversity in enrollment and degrees awarded in agricultural majors is shifting to more closely reflect the demographics of the overall U.S. population.
Data Source: Food and Agricultural Education Information System (FAEIS)