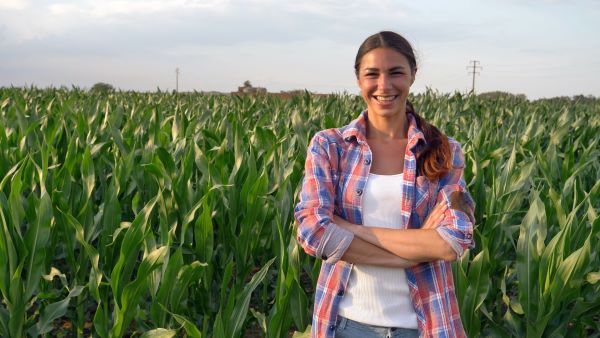 Agriculture has changed significantly over the past several decades. And many of today's senior owners/operators had the benefit of growing, learning and evolving with their agricultural business. But today's next generation leaders are entering well-established, complex businesses. That presents a steep learning curve.
Enter GenerationNext. GenerationNext is a series of seminars, hosted by Farm Credit East, designed to advance the management skills and business knowledge of the next generation of ag business managers.
The program aims to help the next generation of leaders identify areas for personal growth and development; build management and leadership skills; develop financial knowledge; acquire tools to help manage an agricultural business; and provide opportunity to network with other emerging industry leaders. GenerationNext also covers skills to manage the relationship between generations that can sometimes be challenging.
The program is optimal for producers who will be assuming greater management responsibilities within a farming, fishing or forest product business. Whether you are just beginning a management role or are an experienced manager who would like to further develop your skills, participants will gain valuable insights from Farm Credit East business consultants and from their GenerationNext colleagues.
Recent participant Katie Carlson, of Carlson Orchards in Harvard, Mass., commented, "As someone who works on their family farm and is now taking it over, I have so much to still learn.
But after completing GenerationNext, I have a better understanding of the overall picture. GenerationNext opened my eyes to aspects of the business I hadn't touched upon yet and after finishing this seminar series, I feel the foundation for my success has been laid."
At Farm Credit East, it's our goal to help prepare the next generation for leadership in agriculture through programs like GenerationNext.
Are you interested in attending an upcoming GenerationNext seminar?
Meet the Authors
Connect with and discover our Today's Harvest blog authors and their broad range of financial and northeast agricultural expertise.