Crop Hail Insurance
Crop Hail provides coverage for reduced quality and production due to hail events. Crop Hail is a supplemental policy not subsidized by the federal government.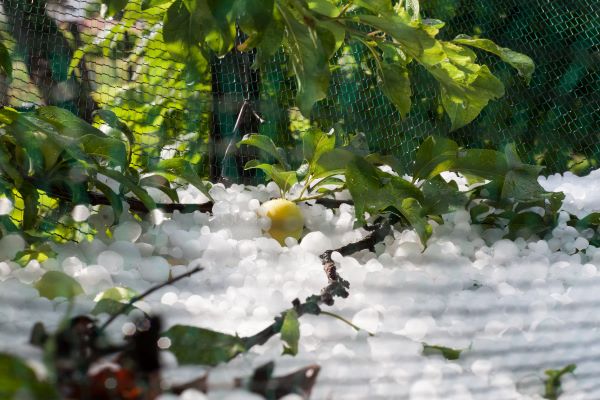 Crop Hail Insurance Product Details
Coverage
Based on a producer selected dollar amount per acre rather than production history as with MPCI policies.
Coverage is also dependent on growth stage of the crop.
Tree fruit — effective when 90% has grown to 1/2 inch in diameter.
Berries — effective when berries are clearly visible and formed.
Grapes — effective after 75% are at least 1/8 inch in size.
Deductible
For most fruit crops — 15% to 25%
For most row crops — there is no deductible, however, damage must exceed either 5% or 10% depending on crop and insurance company.
Additional Information
Indemnity payments for Crop Hail will not offset payments from your MPCI crop insurance policy.
Coverage takes effect at 12:01 a.m. on the second day following the date that you and your agent sign the application.
Premium is due with the application and varies by crop and state.
Next Step
Contact us today and see how a Crop Growers Crop Hail Insurance plan can work for you.