Margin Protection Crop Insurance
Expanded to the Northeast for the 2024 crop year, Margin Protection provides subsidized area plan coverage against an unexpected decrease in operating margin.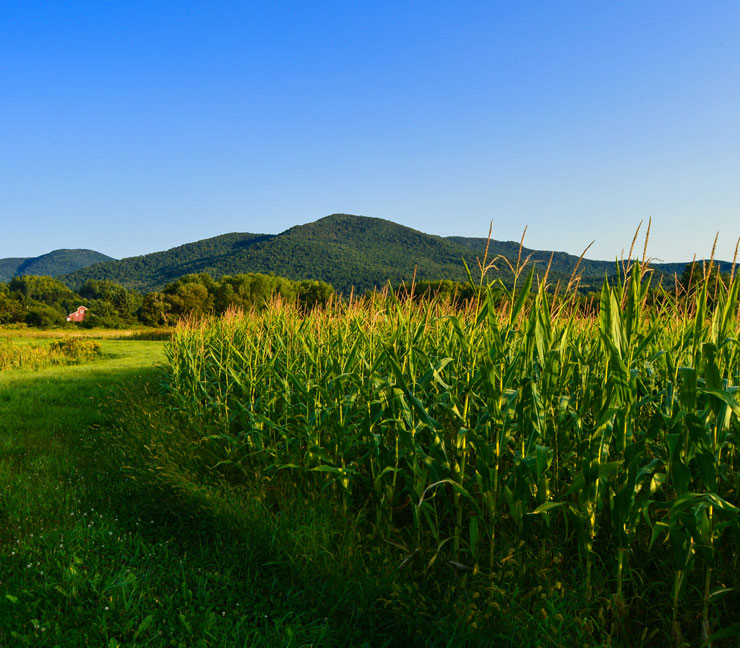 Margin Protection Product Details

Guarantee
RMA-Expected County Yield (your area-based yield) x Established Price (based on daily settlement prices for certain futures contracts) = Revenue – RMA-Determined Expected Cost = Margin
Lock in a margin guarantee

Coverage Level
Coverage 70% up to 95% of the trend-adjusted county yield.
Protection factors from 0.8 to 1.2. Hence, MP can pay up to $1.20 for every dollar of loss.

Eligible Crops
Plans available for corn and soybeans in most but not all counties (contact your agent for availability).
You can purchase MP with either FSA program — ARC or PLC.

Plan Structure
Can be purchased individually.
Can be purchased on top of an individual MPCI plan.
Additional Information
Price
Costs are not based on the producer's own costs; they are calculated by RMA, based on input prices from August 15 to September 14. These include:

Variable inputs (diesel, NPK, interest rate)
Costs that are covered but do not change (seed, lubrication, select crop protection)
Note that land, rent and labor are not included.

Uses the same harvest price as RP and Supplemental Coverage Option (SCO).
A premium credit is applied to MP when purchased with an underlying policy, such as RP.
Loss
MP is based on county yields, prices and inputs. This means indemnities are not paid until after USDA determines county yields — roughly six months or more after harvest.
If you have a claim on your individual RP policy, you receive that indemnity more promptly. But – you receive the higher of the two claims. Given a smaller "deductible" with a 95% policy, and the impact of the protection factor, MP may beat RP and you'll receive the balance of the indemnity later.
Crop Insurance Deadlines
The sales closing date is September 30.
What's the difference between the products?
Compare all federally subsidized crop insurance programs.
Next Step
Contact us today and see how a Crop Growers Margin Protection plan can work for you.