New York State Farm Worker Housing Loan Program
The New York State Farm Worker Housing (FWH) loan program is administered by Farm Credit East in partnership with New York State Homes and Community Renewal (HCR) and provides no-interest loans to help finance improvement of existing housing or the construction/purchase of new housing for farm workers. The loans are available to New York agricultural producers, including fruit, vegetable, greenhouse and nursery, equine, and dairy operations.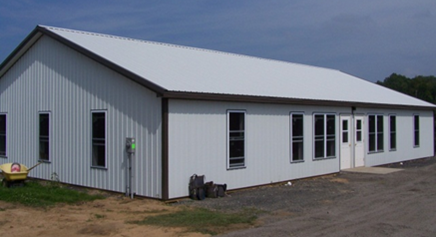 "The New York State Farm Worker Housing loan program has been a tremendous tool for farms seeking to build or improve housing for their farm workers."
- Mike Haycook, Farm Credit East vice president and coordinator of the NYS FWH program
How Funds are Used
The program is administered as a revolving loan fund, with loan repayments made by borrowers added to the balance of available funds.
Applicants must demonstrate the need to improve seasonal or year-round farm worker housing, which they own or operate, in order for the housing to comply with the applicable state building and health codes or to construct new seasonal or year-round farm worker housing. The funds cannot be used for housing for the farm owner's family.
Facility Loan Rates & Terms

$15 million in funding available
Agricultural producers may apply to borrow up to $200,000 per year for farm worker housing projects.

One-time, upfront fee
An upfront, one-time fee is charged to cover administrative costs. There are no other fees or interest charged for the term of the loan.

Repayment
The loans are repaid in equal, annual payments of principal over a term not to exceed ten years.
To Apply
Agricultural producers may apply at any time; however, funds will be available on a first-come, first-serve basis. Contact your local Farm Credit East office to get started.