Benefits
We are committed to supporting our team members and their families both at work and at home by offering flexible, market-competitive and cost-effective health, welfare and retirement plans for full- and part-time employees that can help you manage life's many demands outside of work. Our benefits program includes but is not limited to the list below.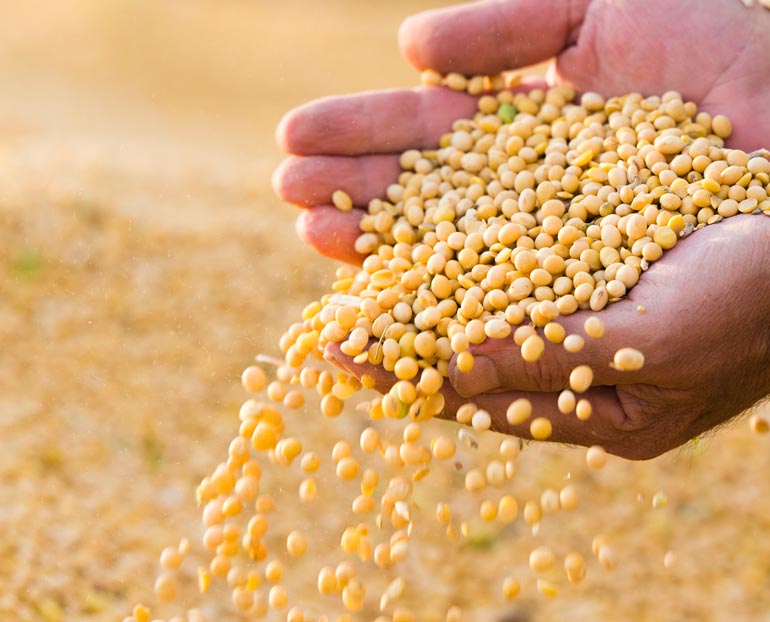 Health and Wellness Benefits
Progressive and consumer-driven high-deductible medical plans, including an employer-sponsored health savings account subsidy. Each plan offers prescription drug coverage and preventive benefits that pay 100% of in-network eligible charges for routine preventive care services for each covered person.
Managed vision care available through participating provider network. Spouse and/or family plan available.
Optional basic and comprehensive dental plans cover preventive diagnostic services (exams, cleanings, fillings and x-rays).
Employee Assistance Program
Our Employee Assistance Program (EAP) offers services available to help employees resolve personal difficulties that may be affecting the quality of their life or job performance (marriage, family, substance abuse, legal, financial, etc.). The EAP also provides help with everyday issues, such as stress, childcare, eldercare, pet problems, home buying and college tuition. The program is completely free to employees (100% of the cost is covered by Farm Credit East) and these services are available to all employees and their family members.
Compensation and Financial Benefits
Market-competitive base salary plus an annual short-term incentive award based on individual and corporate results.
Immediate vesting in our generous 401(k) employer match, up to 6% of your salary. Employees may contribute 1% to 75% of salary on either a pre-tax or after-tax basis unless limited by IRS regulations.
Employer Contribution Plan
Farm Credit East contributes an additional 2% to 9% contribution, depending on length of service, to your 401(k) account that fully vests after five years.
Eligible employees can receive reimbursement for job-related courses and advanced degree programs.
Work-Life Balance
Accrues at the rate of 15 to 25 days per year depending on length of service.
Accrues at six to 12 days per year depending on length of service.
Farm Credit East recognizes 12 holidays, one to three of which (depending on the year) are floating holidays and can be used at any time.
Offering a hybrid work arrangement based on job classifications.
Offering paid leave for medical leave, parental leave, funeral leave, jury duty and military leave
Disabilities & Insurance Benefits
After being disabled 90 calendar days, employee is eligible to collect 66.66% of current monthly base salary, less any social security benefits, worker's compensation or any other state benefits currently collecting at time of disability to a maximum of $17,500 per month. Payments are taxable income.
Business Travel Insurance
Employer-paid insurance covers accidental death or dismemberment that may occur while traveling on company business. This is equal to three times the employee's benefits-eligible earnings to a maximum of $1,500,000.
Life insurance, including an equal amount of accidental death and dismemberment (AD&D) coverage (for employees only – not dependents) is provided at two times the employee's benefits-eligible earnings to a maximum of $1,500,000.

Employees also have the option to purchase additional basic employee life insurance/AD&D insurance in the amount of one time the employee's benefits-eligible earnings.
Group Term Life Insurance
Optional program allows employees to purchase additional term life insurance at one to five times their current annual base salary to a maximum of $1,500,000. Premium is based upon age and is payroll deducted.
Accidental Death and Dismemberment Insurance
Farm Credit East pays up to two times current base salary or $1,500,000 (whichever is less). The plan covers employees or employees and their families in the event of a death or dismemberment as a result of an accident.
Additional Benefits
Tax exempt reimbursement for lost wages, time, or medical expenses due to job-related injuries or illnesses.
A Supportive Company Culture
Computer purchase plan
Internal and external training opportunities
This summary sets forth general statements of employer policy and is not intended to be, nor should it be construed as, a contract between the employer and employee, or a promise of treatment or coverage, and is subject to change at any time.