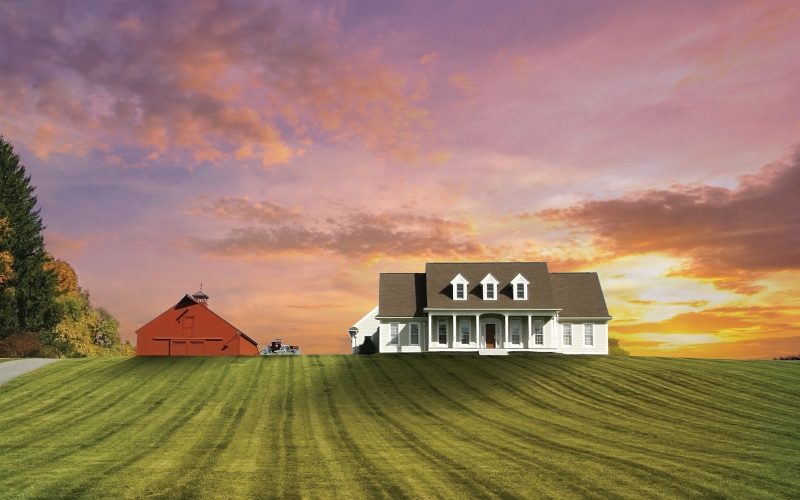 Buying a rural home or property can seem like a daunting task, especially for a first-time home buyer. Below, Country Living Mortgage Specialist, Kali Kraeger, outlines what you can expect to happen during the loan application cycle, from start to finish.
Step 1: Apply online at CountryLivingLoans.com.
Step 2: Your local mortgage specialist will review your loan application and follow-up regarding needed information and/or documentation.
Step 3: Once the needed information and/or documentation is provided to the mortgage specialist, they will submit your loan application to underwriting.
Step 4: Underwriting will decision the application. If underwriting conditionally approves the application, it will move from the mortgage specialist to the loan processor.
Step 5: The loan processor will securely email you the commitment package, which includes the commitment letter. The commitment letter will have a list of conditions on it that need to be completed to obtain final approval on the loan application. One of the conditions will be a satisfactory appraisal.
Step 6: Once all conditions listed on the commitment letter have been completed to the satisfaction of the association, the loan application will be submitted back to underwriting.
Step 7: Underwriting will decision the loan application again. If underwriting gives final approval, the loan application will move from the loan processor to the loan closer.
Step 8: Once Farm Credit East's attorney reviews the title work and clears the loan for closing, the closer will work with the attorney to schedule the closing and prepare the closing documents.
Step 9: Loan closing — please be sure to bring identification to the closing. Also, some of the closing documents may be sent to you for signature electronically rather than signed in person.
Step 10: Loan funding — please note that loan proceeds aren't always disbursed the same day as closing. It will depend on when the mortgage lien is being recorded and if the loan is subject to the right of recission.
Please visit our website at CountryLivingLoans.com, or contact your local mortgage specialist if you have any questions, or to discuss your options.
Meet the Authors
Connect with and discover our Today's Harvest blog authors and their broad range of financial and northeast agricultural expertise.