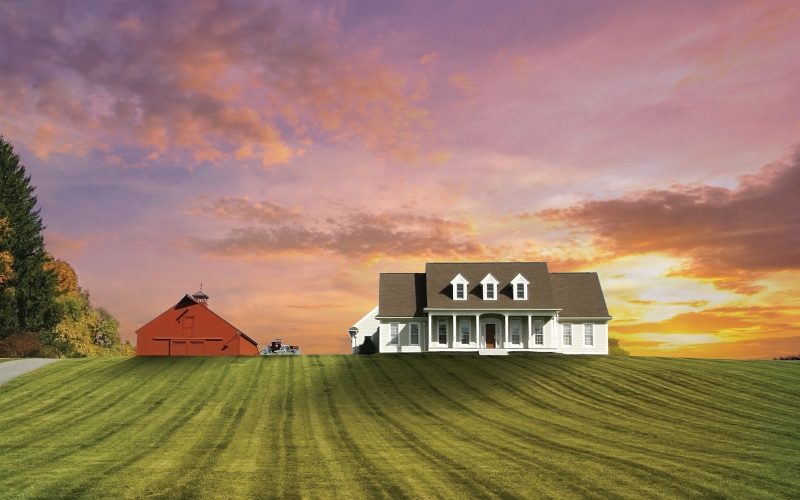 Are you trying to leverage your property equity but worried about losing the low interest rate you currently have? A loan secured by a second position mortgage might be the answer for you!
Many Americans took advantage of historically low interest rates offered over the past several years and are now sitting on a rate that is favorable to keep for the long term. The problem being, you may also have equity in your home that you want to utilize. Country Living Loans has a few options available in this situation.
A popular option offered by some lenders is a Home Equity Line of Credit (HELOC) loan. Some lenders offer these with little to no closing costs – something that may seem very appealing to borrowers – however, they generally carry higher interest rates than mortgages and can have a variable rate. Borrowers looking to pull cash immediately from their property may face higher interest costs overall by doing so. Alternatively, if you have a fairly good idea of the amount you are looking to borrow, a cash-out refinance may be the better option.
Country Living Loans offers cash-out refinance loans, and, if you are already a Farm Credit East borrower, can offer such loans secured by second position mortgages. The terms "first and second" refer to lien position – which is simply the order in which mortgages are filed on the land records and take precedent. Liens in secondary positions generally carry higher risk for a lender, which is why some lenders may not offer loans secured by second position loans. A loan secured by a second mortgage generally would not require you to refinance the great rate you have under the terms of your first mortgage, and instead would be filed second to your existing mortgage. A second mortgage can provide access to equity and can be used for a number of improvements such as a pool installation or another big project you're dreaming of.
If you have equity in your current property and projects in mind, call one of our Country Living Loans Mortgage Specialists to discuss how best to get the cash you need without sacrificing the low mortgage rate you already have! We know that there's no "one size fits all" solution and are ready to work with you on financing that meets your individual needs.
Meet the Authors
Connect with and discover our Today's Harvest blog authors and their broad range of financial and northeast agricultural expertise.