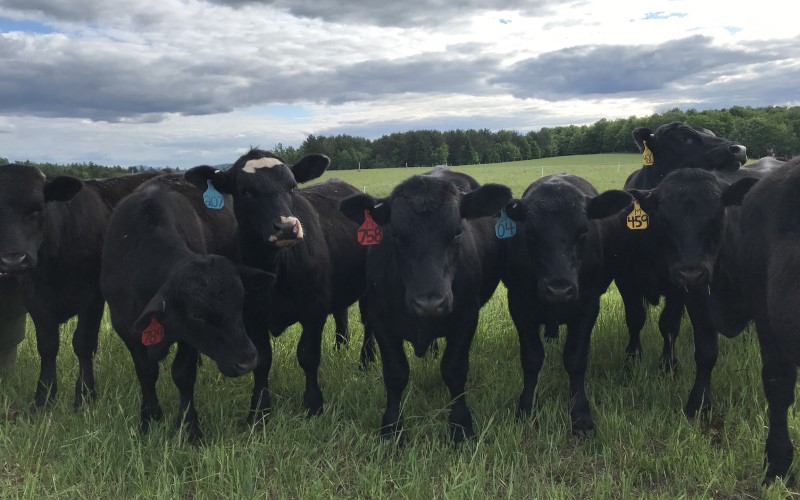 What's the beef with Livestock Risk Protection? Livestock Risk Protection (LRP) has grown in popularity as the U.S. has experienced record high beef prices. LRP is a subsidized risk management program designed to insure against unexpected declines in livestock prices. The program is flexible with various coverage levels and insurance periods. Prices available under this program are based on Chicago Mercantile Exchange (CME) futures prices. Insurable livestock include fed cattle, feeder cattle and even swine. LRP is offered on a per head basis and can be customized for livestock and dairy operations.
How it Works
The program allows producers to set a price floor on their livestock to protect their revenue. Livestock and dairy producers can lock in coverage daily around 4:15pm ET , and the prices available are based on CME trading for that specific day. After daily prices are released, producers have three simple decisions to make to enroll in coverage.
What marketing period to insure
How many head of livestock and marketing weight
What coverage level price to select
Marketing Period
The marketing periods available for feeder cattle and fed cattle range between 13 and 52 weeks. This allows producers flexibility in selecting a timeframe that they expect to market their cattle. The program allows producers to market their livestock up to 60 days prior to the end date they select with additional flexibility for the feeder cattle category.
Number of Livestock to Insure
Determining the number of livestock to insure is up to the producer and can be customizable to fit the needs of the operation. Producers have the ability to insure as many head as they'd like up to 25,000 head of cattle per crop year. There is not a minimum requirement. After determining the number of cattle to insure, producers simply need to determine a target weight for their livestock.
Coverage levels
Coverage levels vary between 70% to 100%. This means producers have the ability to insure between 70% to 100% of the CME daily prices.
Example:
If the CME feeder cattle futures for January 2024 is 220.83, producers can "lock in" between 70% and 100% of that price. If a producer chooses the 99.44% coverage level, then their guaranteed price would be 219.59 (99.44% of the CME price).
---
Contact your local Crop Growers agent or our Livestock and Dairy Specialists to learn more about the LRP program and how it can help protect the revenue of your operation.

Crop Growers is an equal opportunity provider.
Meet the Authors
Connect with and discover our Today's Harvest blog authors and their broad range of financial and northeast agricultural expertise.