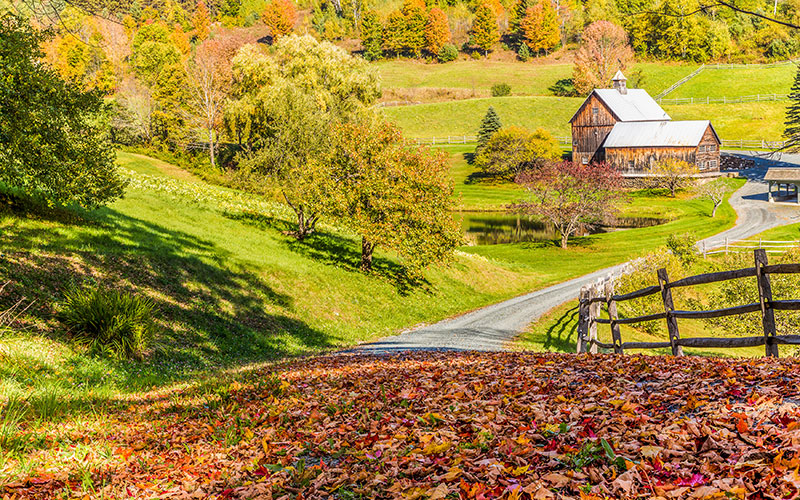 As the saying goes, 'necessity is the mother of invention.' And COVID-19 has certainly challenged us all to think creatively to continue to operate during these extraordinary times.
It would be logical to think that the coronavirus pandemic would cause mortgage loan requests to decline. Surprisingly, the opposite has been true. Country Living, Farm Credit East's residential lending arm, continues to receive increased mortgage applications and inquiries. In fact, the mortgage industry overall has continued to grow throughout this pandemic — but not without operational challenges to overcome.
Adjusting to a new normal
As mortgage requests and inquiries increase, it has become more difficult to move a loan through the process. Social distancing requirements inhibit the ability to appraise, inspect and tour real estate. They also limit the various in-person interactions between the several contacts and entities required to close a real estate mortgage — from the real estate agencies that list and market properties, to the lenders who finance the properties, the appraisers who analyze them for value and environmental factors, the attorneys and title insurance companies that review the title and prepare transfer documents, and the county offices and registries that record documentation. If any one of these pieces of the real estate transaction puzzle cannot complete their role, the process comes to a halt.
It goes without saying, the combination of more applications and increased challenges in moving loans from start to finish, have created uncertainty in the mortgage lending industry over the past two months. But Country Living from Farm Credit East didn't miss a beat. Instead of delayed mortgage closings, the team, along with others involved in the loan process, embraced technology and maintained their ambition to meet customer expectations.
Necessity is the mother of invention
It has been motivating to see how the various parties involved in the mortgage process have adapted during this time to keep loans moving. Real estate agencies have continued to list properties and adjusted to provide virtual tours. Appraisers are completing desk reviews —utilizing technology to virtually inspect real estate and working with customers to get key property details. Attorneys are notarizing electronically and coordinating with all parties through mail and technology. County office buildings and registries have adopted e-recording or are allowing document drop-off.
At Country Living, our team quickly adapted to working remotely to ensure we could continue to help customers achieve their dream of life in the country. Mortgage specialists are taking advantage of a new online application and customer portal to streamline the application process. They are communicating with customers via video to ensure they understand all the documents involved in obtaining a mortgage loan. Mortgage assistants, who before relied heavily on mail, scanning and fax, are using software tools to document and clear loan conditions remotely. The team implemented e-Signature closings within a few days and have made electronic closings the new normal. They continue to coordinate closings and wrap up mortgage applications for customers while doing everything possible to keep all parties safe. Our underwriters continue to make sound decisions and navigate a credit environment with many unknowns as well.
Until this point, the mortgage industry has been traditionally paper-based — a wet signature has always been preferred. Yet the adjustments made in two short months speak volumes to the adaptability and flexibility of our team. I foresee many of these changes lasting well into the future, creating a better experience for our customers.
Country Living continues to provide an avenue to country life for those who seek it, even during a pandemic. I couldn't be more proud of how the team has responded to the operating challenges COVID-19 restrictions presented. We have found ways to connect, collaborate and have a little fun along the way. Our customers have expressed their appreciation, and we're glad they continue to look to us for guidance through this challenging environment.
To learn more about Country Living from Farm Credit East, visit CountryLivingLoans.com.
Meet the Authors
Connect with and discover our Today's Harvest blog authors and their broad range of financial and northeast agricultural expertise.