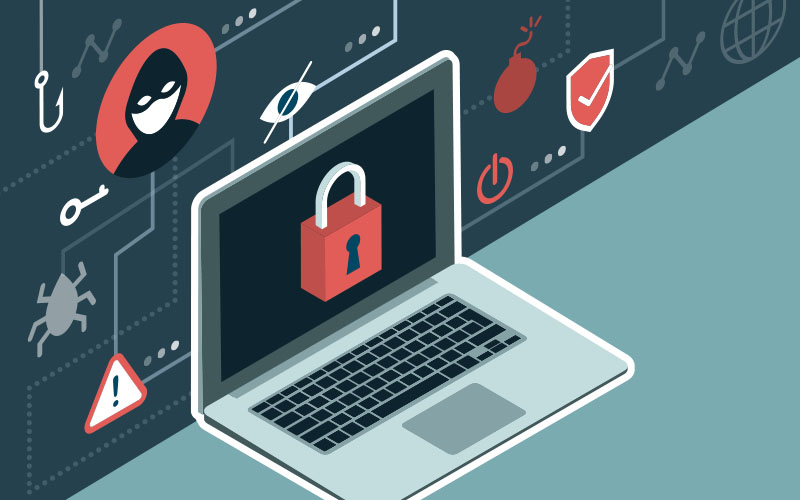 Farm Credit East's information security team has been monitoring recent cyberattacks utilizing ransomware. While ransomware has the potential to impact all of us both personally and professionally, Farm Credit East continues to take significant measures to ensure our customer data remains secure. To help keep you informed, here is some information about ransomware and how to protect your data.
What is ransomware?
Ransomware has become increasingly more common as it has been proven to be profitable for hackers and cybercriminals. These attacks are typically carried out via a software program entering the system through a malicious attachment, embedded link in a phishing email or a vulnerability in the network. Phishing is the number one delivery vehicle for ransomware.
As soon as the malicious attachment is opened, the ransomware begins to run in the background on your computer. You would potentially not know this is occurring until it's too late. The ransomware program will typically lock your computer until a ransom is paid. Some ransoms can be significant dollar amounts that are rarely recoverable.
It is important to note that ransomware is not obvious. If a ransomware attack was to occur, the end user will likely have no knowledge.
What to do if you suspect ransomware was installed on your computer?
If your computer hasn't already been locked, turn it off immediately and contact the local police station to file a fraud report and receive guidance on next best steps. However, the best means of protection is to ensure you don't get attacked in the first place.
How to protect yourself from a ransomware attack
As ransomware attacks become more frequent, it is imperative that everyone thinks before they click. Ask yourself, "Was I expecting to receive this email?" "Should I open this attachment?" "Do I really need to install this program, or visit this website?"
The better you get at reacting and responding to potential threats, the more difficult it will be for cybercriminals to infiltrate your systems. It's important to know that cybercriminals are constantly thinking of newer, smarter ways to trick you into clicking on a link, opening an attachment or obtaining your credentials, so always question legitimacy and don't let your guard down.
Just as cybercriminal are constantly thinking of new ways to infiltrate systems, Farm Credit East is continuously working to review, test and enhance our measures to ensure our assets and systems are protected against potential threats and vulnerabilities. Cyberattacks will always remain a threat at every level, so stay vigilant and review these smart password tips and advice to keep your information secure.
Meet the Authors
Connect with and discover our Today's Harvest blog authors and their broad range of financial and northeast agricultural expertise.