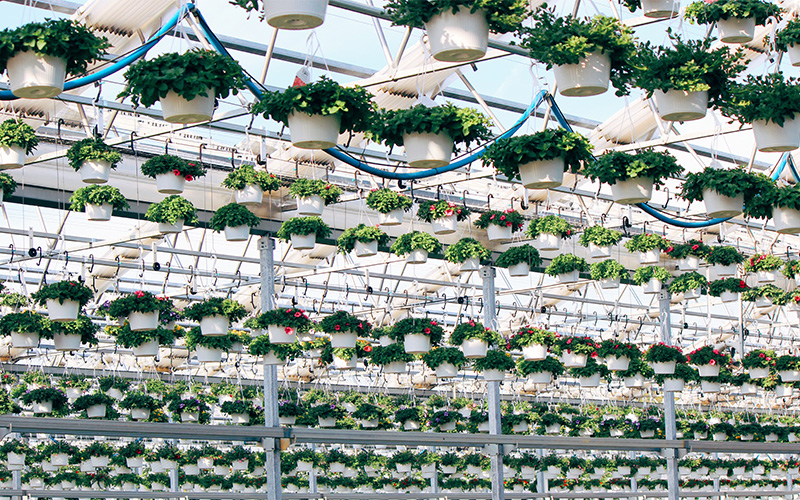 Everyone can agree that COVID-19 has changed almost every part of our daily lives. Ag retail businesses in particular have had to rethink their business models due to social distancing guidelines and orders put in place by state and local governments.
Farm markets, farm stands, pick-your-own operations, garden stores and greenhouses across the Northeast have been adapting to these guidelines, coming up with new and innovative ways to continue serving their customers and communities.
Adapting the shopping experience
Some ag retail businesses have followed in the footsteps of large grocery chains and restaurants, offering curbside pickup and, in some cases, an option to order online. Others have begun to reserve time blocks for people to shop in-store, limiting the amount of people inside at a time. The creation of online stores, keeping track of inventory and personally pulling together customer orders have not been small tasks, but are necessary for the survival of their businesses.
Additionally, farm stores and produce stands are starting to see an increase demand for the use of SNAP benefits for fresh food and produce. Customers are also requesting no-touch payment methods. Some ag retail businesses who may have been hesitant to adopt newer technologies are doing so now.
Pick-your-own enterprises are also trying to adapt in light of COVID-19 restrictions. Some are considering implementing sales by volume rather than weight, as well as scheduled pick-your-own times, placement of handwashing stations and are encouraging smaller picking groups. There may also be restrictions on where a group can pick from and the "flow of traffic" to maintain social distancing.
Balancing consumer demand and safety
As essential businesses during this pandemic, these operations have also been afforded a unique opportunity. Between the general public spending extra time at home, a lack of product availability at grocery stores and calls to "buy local" being heard, business is booming for some ag retail businesses.
Yet while some businesses may be thriving now, the incoming revenue may be needed to help offset a potential decline in sales later this year. If social distancing guidelines stay in place throughout the busy summer and fall seasons, those businesses that host large special events and gatherings may suffer from capacity restrictions and cancelations.
Support your local farmer
Ag retail businesses are working hard to adapt and do their part to make safe environments for customers to access to fresh food. While the way we shop may be different and traditional large community events may not take place, it is important to continue supporting local businesses in this time of crisis.
Meet the Authors
Connect with and discover our Today's Harvest blog authors and their broad range of financial and northeast agricultural expertise.