Farm Credit
What Does it Mean to Buy a Property with Deed Restrictions?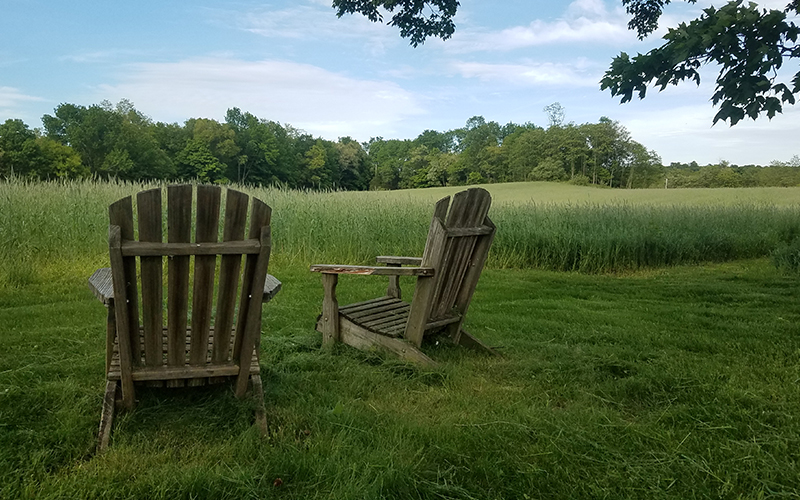 When buying a rural property, whether it is a large parcel of crop or timberland or an operating farm, more due diligence is necessary than buying a standard home on a lot. One important question to ask is: Does this property have a deed restriction?
Property rights can be looked at as a bundle of sticks. Most properties are owned fee simple, which means the owner of the property has all rights to the property and can do as they please within state and local laws — a complete bundle of sticks. A property with a deed restriction means that some of the property's rights — sticks from the bundle — have been removed.
Having a deed restriction means on top of the standard state and local guidelines, the property has additional limitations of use. These deed restrictions can come in many forms, such as house limitations, transfer of water/mineral rights, restrictions on future development, etc.
For farm-type properties in areas experiencing urban sprawl, the most common deed restriction is the removal of a property's development rights. In short, this means in some capacity the owner is limited in their ability to build or make improvements to the property. These restrictions can be very minimal, however some restrictions say the property can only ever be farmed, and others go so far as not allowing motor vehicles on the property. Additionally, some restrictions allow the easement holder to have right of first refusal to purchase the property when the owner goes to sell. Of note, the more restrictive the easement, the greater the property's value can be reduced compared to a similar property owned fee simple.
If you plan to buy a property with a deed restriction, you should obtain a copy of the restriction and thoroughly review the limitations to understand whether your current and future plans are allowed. It is best practice to have an attorney who specializes in easements review the document as well to confirm your understanding.
Additionally, specialists who understand these restrictions can make your experience much simpler, such as realtors and/or Country Living mortgage specialists. Visit CountryLivingLoans.com to find a mortgage specialist that serves your area.
Meet the Authors
Connect with and discover our Today's Harvest blog authors and their broad range of financial and northeast agricultural expertise.