Barry Allan Buck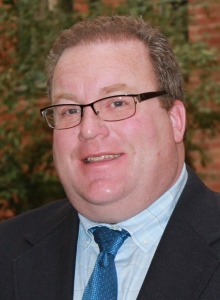 Barry Allan Buck, (45), of Mapleton, ME, is co-owner and cooperatively manages crop production, marketing and sales at Buck Farms since 1998. Buck Farms is a 1,000-acre cash crop and potato farm founded in 1958. For more information visit buckfarms.net.
Farm Credit/Community Involvement: Member of the Presque Isle Customer Service Council and former member of the Eastern Region Nominating Committee. Barry also serves as chair of the Mapleton, Maine town board and is a former president of the Central Aroostook Young Farmers Association.
Additional Business Interests/Affiliations: Co-owner of Maine Malthouse, LLC, a provider of malting grains to local breweries and distilleries, as well as adding value to other grains.
Family members who transact business with Farm Credit East: Spouse, brothers, sisters-in-law.