David "Skip" Hardie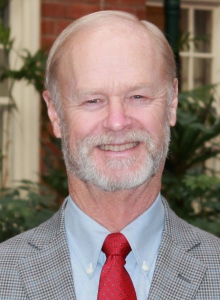 David "Skip" Hardie, (69), of Groton, N.Y., is the retiring senior partner of Walnut Ridge Dairy, LLC, along with Steve Palladino, John Fleming and Keith Chapin. The farm milks 1,600 cows and operates 2,200 acres. Skip assists in strategic planning, machinery operation and general farm maintenance.

Farm Credit/Community Involvement: Current Farm Credit East Director, serving on the Governance Committee and former member of the Cortland Customer Service Council. Skip currently serves on the US Dairy Export Council, the American Dairy Association board and the Dairy Management Inc. board. In the past, Skip has also served on the NYS Dairy Promotion Advisory board, and the boards of Dairylea and Dairy Farmers of America.
Additional Business Interests/Affiliations: Walnut Ridge Dairy, LLC; Walnut Ridge Properties; Hardie Farms, Inc.; Cayuga Marketing; Cayuga Milk Ingredients.
Family members who transact business with Farm Credit East: Sister.