George Motel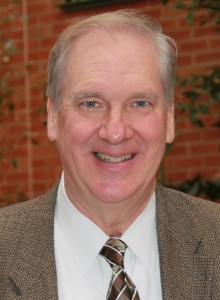 George Motel, (62), of Goshen, CT, is founder and president of Sunset Meadow Farm, LLC, a 155-acre farm including 40 acres of vineyard and a farm winery. George handles administrative duties, winemaking and several vineyard functions. Learn more at sunsetmeadowvineyards.com.
Farm Credit/Community Involvement: Serves on the board of directors and executive committee for IGA USA, immediate past president of the Connecticut Vineyard and Winery Association, appointed member of the Connecticut Farm Wine Development Council, appointed member of the Goshen Agricultural Council, past chair of the Connecticut Food Association and past vice chair of the Food Industry Alliance of N.Y.
Additional Business Interests/Affiliations: Retiring Executive Vice President of Bozzuto's Inc.
Family members who transact business with Farm Credit East: Wife, son, son-in-law.