Henry Lyon Huntington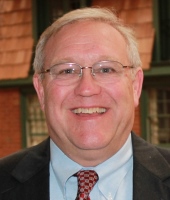 Henry Lyon Huntington, (59), of Loudon, N.H., is the owner, partner and president/CEO of Pleasant View Gardens, Inc., a 15-acre wholesale floriculture greenhouse business. Henry is also founder and owner/member of Proven Winners, LLC, a floriculture and consumer branding marketing company started in 199, and founder and president/CEO of lēf Farms Corp, a 1-acre hydroponic grower of leafy baby greens started in 2015. Learn more at pwpvg.com or lēf.farms.com.
Farm Credit/Community Involvement: Current Farm Credit East director and Bedford Customer Service Council member. Henry also serves on his local planning board.
Additional Business Interests/Affiliations: Director of Phenix Mutual Fire Insurance Company.
Family members who transact business with Farm Credit East: Brother, three sons and two nephews