Lisa Preger Sellew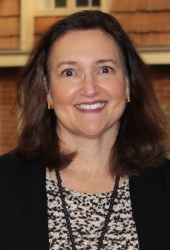 Lisa Preger Sellew, (age 63), of South Glastonbury, CT
Business Address: 122 Waterman Road, Lebanon, CT 06249
Served by the Dayville Branch
Business Experience (past 5 years): Vice president of Prides Corner Farms, Inc., a wholesale nursery growing more than 2,200 varieties of nursery stock, perennials, roses, trees, herbs and vegetables to supply independent garden centers, landscapers and landscape distributors throughout the Northeast and Mid-Atlantic. Prides Corner also grows and supplies a pre-vegetated green roof product called LiveRoof®. Lisa co-manages the farm with her husband Mark. Her primary responsibilities are in finance and H-2A program management. Learn more at pridescorner.com.
Farm Credit/Community Involvement: Current Farm Credit East Director, serving on the Business Risk and Executive Compensation committees. Lisa also has experience with the Connecticut Governor's Agriculture Transition Committee, the Wholesale Nursery Growers Association of America and Glastonbury ABC, an organization providing educational opportunities to young men who would not otherwise have access to them.
Additional Business Interests/Affiliations: Manager, Three Sons Realty, LLC; Manager, Three Sons Ledyard, LLC; Manager, Two Sons Realty, LLC; Member, American Beauties, LLC.
Family members who transact business with Farm Credit East: Spouse