Michael N. Brooks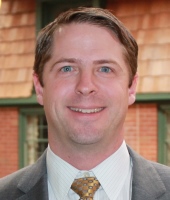 Michael N. Brooks, (36), of Elmer, N.J., is the managing partner and majority owner of Dusty Lane Farms LLC, a diverse 1,400-acre irrigated grain and vegetable farm, growing white potatoes, sweet corn, spinach, peppers, wheat, corn and soybeans. Mike is also CFO of Sorbello Farms CSA, LLC, a produce home delivery business. Visit www.DustyLaneFarms.com for more information.
Farm Credit/Community Involvement: Bridgeton Customer Service Council member and current Farm Credit East director, serving as the AgInitiative Committee chair. Mike is also member of the Association of of Agricultural Production Executives (AAPEX), which is an organization of graduates of The Executive Program for Agricultural Producers (TEPAP).
Current Business Interests/Affiliations: 25 percent ownership interest in Sorbello Farms CSA, LLC.
Family members who transact business with Farm Credit East: Spouse, parents, sister and brother-in-law