Peter R. Call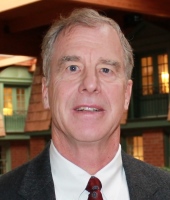 Peter R. Call, (62), of Batavia, N.Y., is president of My-T Acres, Inc., an 8,500-acre farm operating in Genesee, Orleans and Livingston counties. Crops include peas, snap beans, carrots, cabbage and red beets for canning and freezing, sweet corn for fresh market, and potatoes for chips. The farm also grows corn, wheat rye, oats and alfalfa.
Farm Credit/Community Involvement: Current Farm Credit East director, serving as Governance Committee chair and on the Compensation and Executive committees. Peter is also a graduate of The Executive Program for Agricultural Producers (TEPAP) and LEAD NY Class III, as well as member of the Farm Foundation.
Additional Business Interests/Affiliations: Director, Seneca Foods; Director, Farm Fresh First; Partner, Bear Hammock Grove; Partner, Kyle Farms; Partner, Call Lands Partnership; Director, Call Farms Inc.; Director, United Memorial Medical Center.
Family members who transact business with Farm Credit East: Brothers