Philip Jamison Jones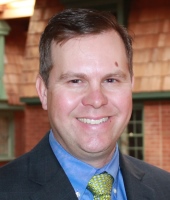 Philip Jamison Jones, (42), of Shelton, Conn., is co-owner and managing member of Jones Family Farms, LLC, a 400-acre retail farm growing strawberries, blueberries, pumpkins and Christmas trees. Owner of Jones Family Farms Winery, LLC, a 5,000 case vineyard and winery. Visit JonesFamilyFarms.com for more information.
Farm Credit/Community Involvement: Middletown Customer Service Council Council member and served on the Farm Credit East Board (2014-2017), including serving as Governance Committee chair. Jamie served as vice president of Connecticut Farm Bureau and president of the Connecticut Vineyard and Winery Association. He was also on the Shelton Zoning Board of Appeals and the Connecticut Governors Council for Agricultural Development.
Current Business Interests/Affiliations: None
Family members who transact business with Farm Credit East: Spouse and parents