Becoming an "Employer of Choice" in Today's Job Market
We've all seen the headlines about falling unemployment. In today's tight job market, many agricultural employers are facing challenges sourcing and hiring employees. Yet hiring isn't the only area of importance; perhaps even more important is holding on to the good ones you've got. If you lose a good employee, what are the odds that you find a replacement that's a better fit?
Farming, fishing and forestry are not easy occupations, and owners are often being pulled from all sides to "put out fires" and deal with problems. But how many of us focus on "catching people doing things right," celebrating success and appreciating our team? We often focus on the problems, and neglect to acknowledge when things go right, but that is the precise opportunity to manage your staff in a positive, constructive manner.
With the current economy's demand for good employees exceeding supply, it's up to you to become an "employer of choice" and make your business a great place to work. Here are a few tips to becoming that employer of choice.
People want to be on a winning team, and feel like they are making a contribution. Celebrate successes – even small ones. The current market is stressful, and prices may not be what we would like, but you can always find some positive things occurring in your business. Think about how you interact with employees. If you're spending more time addressing people "doing things wrong" rather than "doing things right," maybe it's time to refocus.


Get to know – and genuinely care about – all your employees. You may know your key managers well, but do you really know all your front-line employees? When people are treated as replaceable cogs in the wheel, the result is high turnover. Making people feel like they are appreciated and part of the organization is essential to retention. Replacing even an entry-level position is not only work, there's time and expense involved in employee turnover. All of your employees should feel comfortable coming to you with a concern, question or idea. You may find that some of the best ideas come to you from front-line employees. If they speak a foreign language, try learning a few words in their native tongue. In some situations, a bilingual staff member to help translate can go a long way. The key to a successful organization is treating everyone like they matter.


Set people up for success. Too often, people are set up to fail. They are given inadequate training and direction, and then criticized when things don't work out. Instead, set them up for success and recognize success when it occurs. Provide good organization, training and direction. Give them the resources and tools they need. Your best people really want to do a good job and may leave if they are not given that opportunity.


Recognize and challenge your key employees. Some employees are content where they are, and do not want additional responsibility. But many (including your best people) will want to grow and advance. Does a laborer on your team have the potential to become a foreman? Maybe a shop technician would like to take a welding class. There may also be a task on your plate that could be delegated to one of your staff and serve as a growth opportunity. Whatever level they may be, show employees that their position is more than just a job, but a career path that will allow them to develop their skills.

Even with your best efforts, it may be inevitable that you lose a great employee. In the meantime, you had an excellent person and your business benefitted from their presence. While some employees may take the next step in their career, the point is to continuously invest in their growth; if they can't grow at your business, they will somewhere else.


Develop positive leaders at all levels. As your business grows, you will no longer be directly supervising every employee. It's not enough for you alone to be a "great boss" – everyone in a leadership position at your company needs to be as well. A toxic supervisor at the field level can wreak havoc, create turnover and lead to poor results. People don't usually quit because of top management, they quit because they don't see eye-to-eye with their immediate supervisor. Developing positive, encouraging leadership throughout your organization can be a key to success and functioning as a high-performing team.
You may have gotten into farming, fishing or forest products because you were good at it, and you had a passion for it. But as your business grows, you will find that success requires more than just good technical skills – it requires great people skills. More and more, your role is about leading and developing your people and that may require you to develop some new skills. Some business owners worry about investing time and money into training employees only to have them leave, but think of the alternative – not investing in them and having them stay!
Steps 1-5 may be easier said than done, but they are essential to building a successful business. In today's economy, help is scarce at all skill and experience levels. Becoming an "employer of choice" is not just a best practice or something to aspire to, it's essential in today's environment. If you don't transform your business into one, you'll be competing for staff with a business that is.
---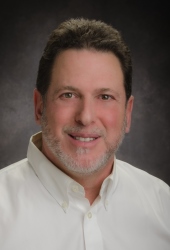 Bill Zweigbaum is Vice President and Business Consultant at Farm Credit East. He provides services to Farm Credit East's client-members by helping families meet their personal goals. This is accomplished through a combination of applying analytic skills, family facilitation and knowledge of production practices, taxation and human resource management to their situations. His consulting practice focuses on business diversification, farm transfers, expansion and profit-maximizing strategies.

---
"The single biggest problem in communication is the illusion that it has taken place." - George Bernard Shaw
Editor: Chris Laughton
Contributors: Tom Cosgrove and Chris Laughton, Bill Zweigbaum
View previous editions of the KEP
Farm Credit East Disclaimer: The information provided in this communication/newsletter is not intended to be investment, tax, or legal advice and should not be relied upon by recipients for such purposes. Farm Credit East does not make any representation or warranty regarding the content, and disclaims any responsibility for the information, materials, third-party opinions, and data included in this report. In no event will Farm Credit East be liable for any decision made or actions taken by any person or persons relying on the information contained in this report.