Labor Unions & Collective Bargaining
What Farms Should Expect
Republished with permission from the Northeast Dairy Producers Association, Inc. newsletter, September 2019 edition, regarding NY's Farmworker Fair Labor Practices Act
The right to unionize and collectively bargain was granted to New York farm employees by the Farmworker Fair Labor Practices Act, recently signed into law and slated to go into effect in January.
There are still clarifications that need to be made about the law. After NY Department of Labor (DOL) interprets the law and writes the state regulations we will be able to provide more information on specifically what farms can expect and how they can prepare.
However, in the meantime we asked Chuck Palmer, labor attorney at Michael Best & Friedrich, for some insight on labor unions, collective bargaining and how these new provisions might impact farms.
Collective bargaining, by definition is a process of negotiation between employers and a group of employees (a bargaining unit or union) aimed at agreements to regulate working wages, working conditions, benefits and other aspects of compensation and rights of workers. First the union must be certified, then the collective bargaining begins.
What rights does the labor activist/union organizer have?
According to Palmer, the language in the law is unique in that it follows collective bargaining language for the public sector even though farms are private businesses. A labor union organizer cannot be restricted from meeting with employees, however employers can prohibit solicitation when workers are on the job – if a No-Solicitation/No-Distribution Policy is in place at the farm. The policy must have been established BEFORE the union organizer comes on the farm.
Developing a no-solicitation and no-distribution policy is a must and the sooner the better. This policy must be in place and distributed to workers before union campaigns begin – before the first union organizer shows up at the farm. No solicitation policies should not just be targeted to unions. The policy should be neutral and apply to solicitation of all kinds, including selling items, soliciting memberships in clubs and organizations.
Should farms consider scheduling a time and place for union organizers to interact with workers at the farm?
This is an option and would avoid disruption in worker housing.
What can and can't employers say about collective bargaining and union campaigns?
Everyone has the right to free speech, therefore the government cannot stop you from free speech, but you must avoid "TIPS:" Threats, Interrogations, Promises, Surveillance.
Employers should not threaten consequences from forming a union.
Employers should not interrogate employees on their opinions or involvement with a union.
Employers should not promise rewards for rejecting or opposing union.
Employers can't have cameras in areas where employees meet union reps or monitor employee meetings with unions, collect lists of attendees, or otherwise conduct surveillance.
Employers can't ask employees what their opinion is of unions.
Employers can share facts like "once you vote to become part of the union, we will no longer be able to talk about things like wages and other employment issues that will all be negotiated by the union."
Employers can explain that once a union is established, everyone has to pay union dues. Workers don't have to join the union, but all workers must pay union dues. If they refuse, they can't work at the business.
Trying to discourage/tell union reps to leave your property may guarantee a union for your business because of interference/violating labor laws. The state may have oversight when union meetings occur on your farm, if a farm is found to be interfering with free choice.
Supervisors need to be trained on "TIPS" and what they can and cannot say because employers will be responsible for what they say and do as well.
Are some employees exempt from joining unions?
Managers/supervisors should be advised that they cannot be in a union and cannot participate in selecting a union.
Employees that have the authority to hire or fire other employees or have significant influence over other employees cannot be part of the bargaining unit. Managers should be prohibited from persuading employees to sign cards or not sign cards if that persuasive activity violates "TIPS."
What can employees expect to pay in union fees?
Dues average $400 - $500 per year, usually about two - three hours of pay per month.
Under federal law, the mandatory dues payment is a creature of the labor contract, meaning this only applies if a farm agrees to it during negotiations. Right to work laws prohibit such contract clauses, but New York is not a right to work state. It is possible that regulations issued by New York may address this as a contract requirement. If the state mandates dues payment, or if you have a union and agree to require dues check off (deduction from paycheck) and agree not to employ those who don't pay, you will have to fire an employee that refuses to pay the dues. Unions fight hard for inclusion of this in the labor agreements as it is the only way to fund the union activities.
When will unions begin their efforts to recruit farm workers?
This law requires selection of a union through workers signing cards supporting unionization. The union has to get a majority of workers on a farm to sign the card in order to be recognized. This is different than federal law which requires a secret ballot. Based on Palmer's experience, he suggested that cards will be collected in multiple ways.
First, the union may hold joint informational meetings where they will identify interested workers who can serve as organizers at the farms where they work. Union representatives will likely hand out stacks of cards for those in attendance to distribute to co-workers for signature. In other words, the union will deputize employee organizers at individual farms.
At these joint meetings, union reps will also collect information on the number of workers at each farm and build maps based upon that intelligence. It will be a lot like an election campaign. They will hold rallies in areas to get attention to the union movement. This may have already begun even though the official "voting" has not started. Often these campaigns launch Labor Day weekend, so expect unions to begin holding meetings now in order to be ready to organize workers starting in 2020.
---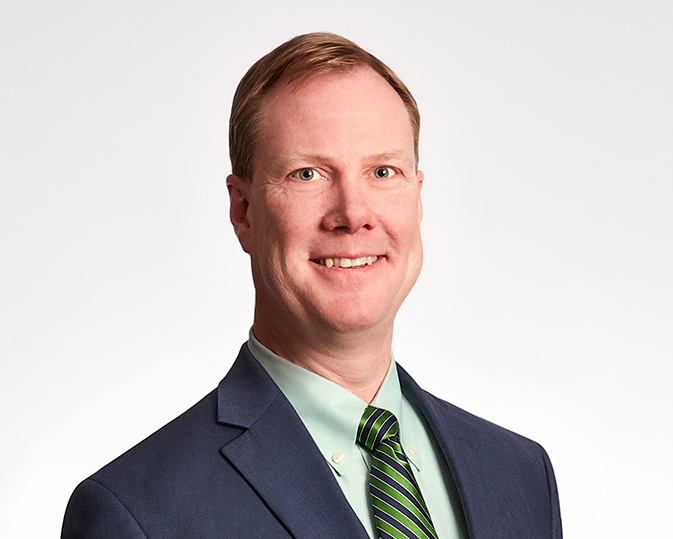 Attorney Chuck Palmer is a partner in the agribusiness team at the national law firm, Michael Best. For nearly 30 years, he has been advising and representing employers in labor and employment law, including leading labor negotiations and conflict resolution for employers involving a number of the largest labor unions in the country. He has conducted seminars in the past for Farm Credit East and been a regular presenter on the New York Agriculture Workforce Development Coalition Roadshow covering housing, wage practices and OSHA.