Patronage Dividend Program
Farm Credit East is a financial cooperative. That means we are owned by the customers we serve, governed by a customer-elected Board of Directors and our customer-shareholders can benefit from a patronage dividend program that returns a share of our net earnings.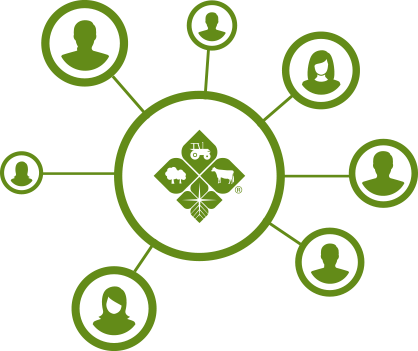 What you should know about patronage dividends:
For the full year 2021, customer-owners received $91 million in patronage dividends. This is equivalent to
1.25% of average eligible loan volume.
Since the patronage program was first adopted, customer-owners of Farm Credit East (and predecessor cooperatives) have earned $1.2 billion in dividends.
2022 marked the 26th consecutive annual patronage payment we've paid.
Our earnings are either returned in the form of patronage dividends or retained on our balance sheet to help us continue serving agriculture through all its ups and downs. Paid entirely in cash, patronage payments are equivalent to a percentage of the interest Farm Credit East customers paid that year.
Patronage dividend payments are taxable. We encourage recipients to consult with their tax advisors about their specific situations.
The Farm Credit East Board will evaluate a variety of business factors, including earnings, growth and economic conditions to determine the appropriate amount of patronage dividends each year.
Learn more about patronage dividends by contacting any one of our branch offices.
"The board of directors is committed to maintaining a financially strong cooperative that combines in-depth expertise with strong customer value and a long-term commitment to the industries we serve. The board's philosophy is that funds not needed to operate or capitalize the business should be returned to members."
- Laurie Griffen, Farm Credit East Board Chair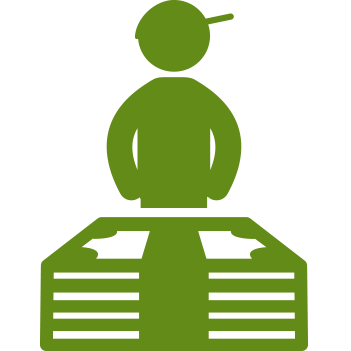 "Paying patronage dividends is an essential component of the value our cooperative provides to members. By focusing on strong earnings and sound lending practices, Farm Credit East has the capacity to continue to pay patronage dividends and meet our members' capital needs as the leading financial partner to the Northeast agriculture, commercial fishing and forest products industries."
- Mike Reynolds, Farm Credit East CEO