Financial Partner Magazine
Financial Partner magazine is for the customers, employees and friends of Farm Credit East, providing industry insights for higher yields and updates on the cooperative.
Latest Edition: Spring 2023
In this Edition
Looking Forward: 2023 Insights and Perspectives
As the calendar turns to spring and with the growing season upon us, this issue's cover story takes a deep dive into the industries served by Farm Credit East to provide an outlook for what to expect in the coming year. The cover story features outlook articles for the dairy, green, forest products and fishing sectors.
Additional Content
CEO Mike Reynolds describes the Farm Credit Difference: Our people, our industry knowledge, and our customer ownership.
Review a highlight of Farm Credit East's patronage program — including $117 million paid to customers owners in February 2023 from 2022 earnings.
Learn more about the Crop Growers crop insurance program, which has been helping to protect Northeast producers' investments for more than 20 years.
Meet the four candidates seeking election for two seats on the Farm Credit East board in 2023.
In The Washington Update, read about Northeast influence on the 2023 Farm Bill.
Learn more about the cooperative value Farm Credit Connect is bringing to Farm Credit East members.
Historical Editions
The search results are displayed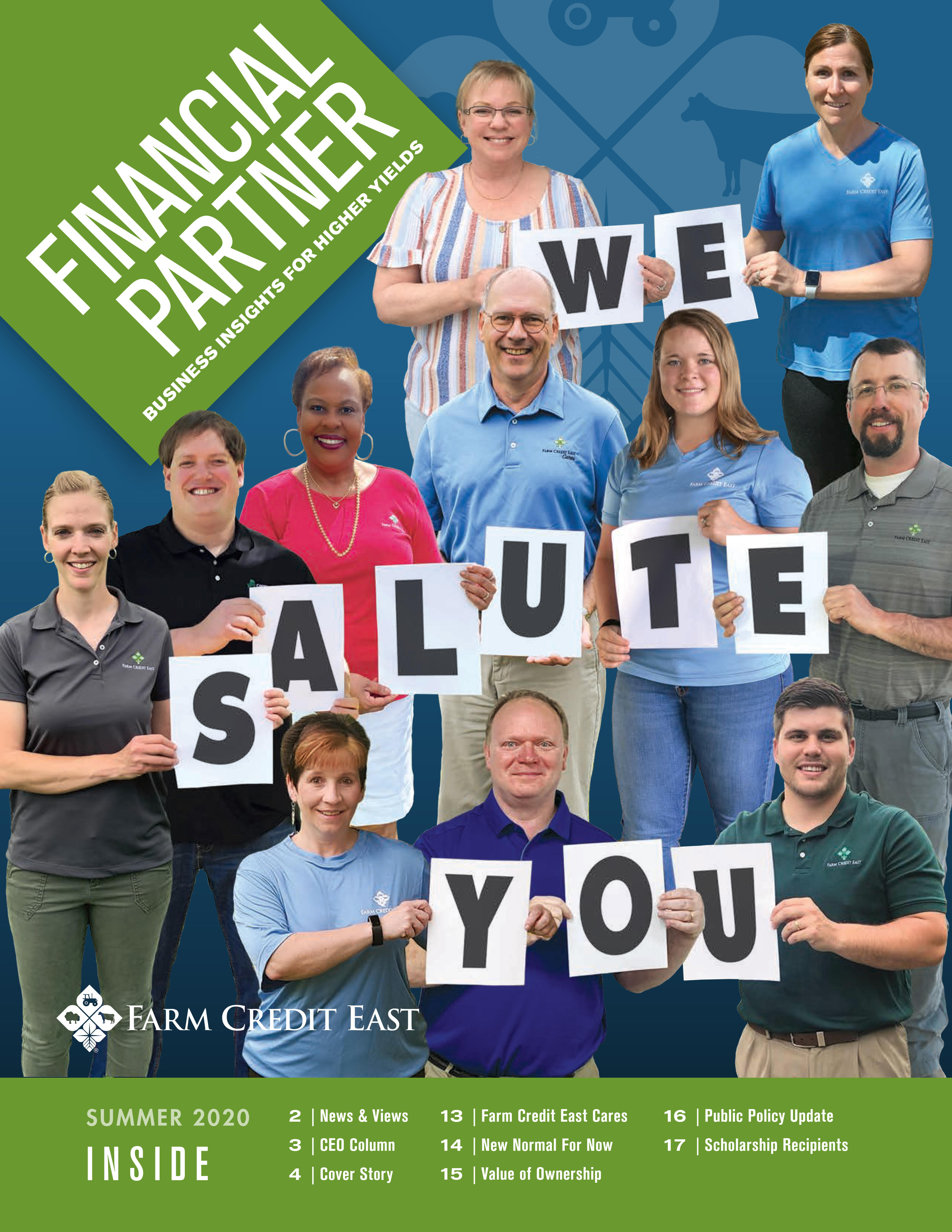 Farm Credit
Northeast agricultural producers are no strangers to challenge. But as the coronavirus pandemic swept the nation — just as the busy growing season was kicking off — producers had to quickly adapt and adjust their operations for disruptions never before experienced. This issue's cover story interviews a dozen business owners about how they creatively adapted their businesses to continue to serve their communities through the pandemic. Also in this issue, meet Farm Credit East's 32 scholarship recipients in pursuit of agriculturally related careers.
July 02, 2020