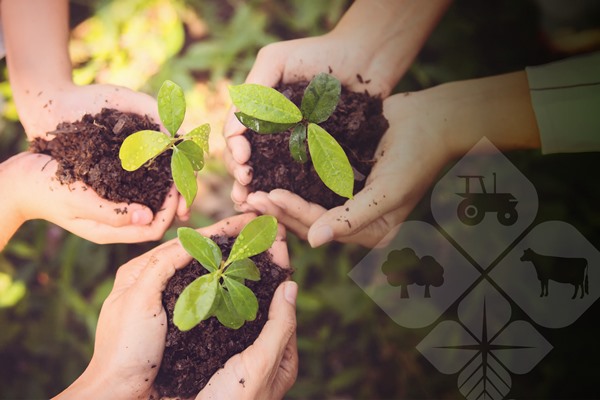 Farm Credit East was pleased to host 18 college students with career aspirations in production agriculture, agribusiness, accounting, finance or related fields as part of its annual summer internship program. "Our internship program exemplifies our commitment to the future of Northeast agriculture, commercial fishing and forest products," said Mike Reynolds, Farm Credit East CEO. "The program challenges the students and provides them with first-hand, real world experience in their anticipated fields."
This year's Farm Credit East interns include two students from Cornell University: Caroline Lafferty and Perry Mackinnon; two students from SUNY Morrisville: Emma Alton and Cuyler Reynolds; two students from the University of Connecticut: Kyle Martens and Emily Syme; along with Kyle Bailey, Delaware Valley University; Kyle Beaton, Bryant University; Marley Hawthorne, SUNY Potsdam; Jessica Hrabovecky, Quinnipiac University; Matthew Justh, Wesleyan University; Amanda Lacaillade, SUNY Cobleskill; Andrew Norris, SUNY Oswego; Kathryn Oberg, University of New Hampshire; Maureen Pierce, Catholic University of America; Isaac Thrasher, Salisbury University; Alaina Vollmar, University of Vermont; and James Weaver, St. John Fisher College.
The internship program is offered to college juniors each summer. During the experience, students have a look into Farm Credit East and shadow employees in various roles to learn about different career opportunities. Each intern also completes a major project which contributes valuable information for association initiatives and future planning.
"Interns take an active role within the organization, working on various crucial projects that will benefit Farm Credit East well into the future," said recruiting manager, Max Glebocki. "Collectively, our team puts together an interactive program that allows the interns to gain extensive exposure to many areas of agriculture, the many business services we provide here at Farm Credit East, as well as considerable professional development to set them up for success."
Interns are recruited from college campuses across the Northeast. On many of these campuses, Farm Credit East has established relationships with campus organizations such as the National FFA Organization, Farm Credit Fellows, Minorities in Agriculture Natural Resources Related Sciences (MANRRS) and 4-H, and is actively seeking new partnerships to recruit a diverse set of interns. The organization also utilizes its network of customer and employee referrals to recruit interns and employees. For more information on the Farm Credit East internship program, please contact Crystal Bernardes at Crystal.Bernardes@FarmCreditEast.com.