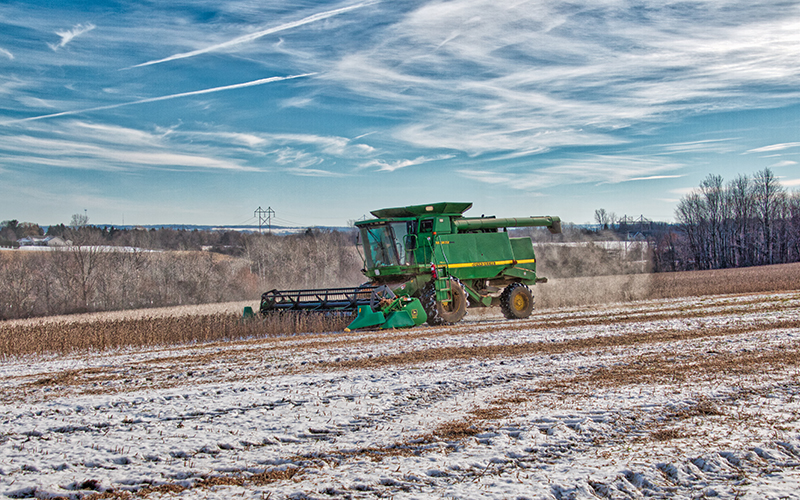 ENFIELD, CONN. — Farm Credit East reported solid 2022 financial results at its annual meeting held earlier this week. Continued growth in loans coupled with strong earnings allowed Farm Credit East to distribute a record $117 million in patronage dividends to eligible customer-owners based on 2022 earnings.
"Farm Credit East continued to meet our members' capital needs which drove loan growth during the year," said Mike Reynolds, CEO of Farm Credit East. "Our financial strength also allows us to continue to invest in our team and technology to provide the best possible service to customers into the future."
Farm Credit East's 2022 net income grew to $272 million. Following more than two decades of growth, the cooperative closed out the year with $10.6 billion in loan volume and $2.0 billion in capital. This level of equity allows the cooperative to finance customers' growth and to work with customers through industry challenges. Farm Credit East maintains competitive interest rates for its customers and continues to return a portion of its earnings to eligible customer-owners through patronage dividends.
Farm Credit East Board Chair Laurie Griffen commented, "In 2022, the association achieved excellent financial results while completing a successful merger and advancing several strategic initiatives as we evolve for the future. These accomplishments are due to the efforts of our talented team and the resilience of our members. Our cooperative's strong financial position also enabled the board to return $117 million in patronage dividends on 2022 earnings to Northeast farm, commercial fishing and forest products businesses."
Farm Credit East's 2022 Annual Report will be mailed to customers and is also available on Farm Credit East's website: FarmCreditEast.com.
###