Aligning our Team to Meet Customer Needs
Not all members have the same needs. With this in mind, we are realigning our team to match each customer with the team of Farm Credit East experts that best meets their needs.
We understand the value of the strong relationships that members have with their local contacts and are committed to minimizing disruption to those relationships. Where customer needs are the greatest, we are dedicating more resources to the relationship team to provide additional perspectives and expertise.
We have also made the following additional changes to provide dedicated, focused teams to serve each area of the business.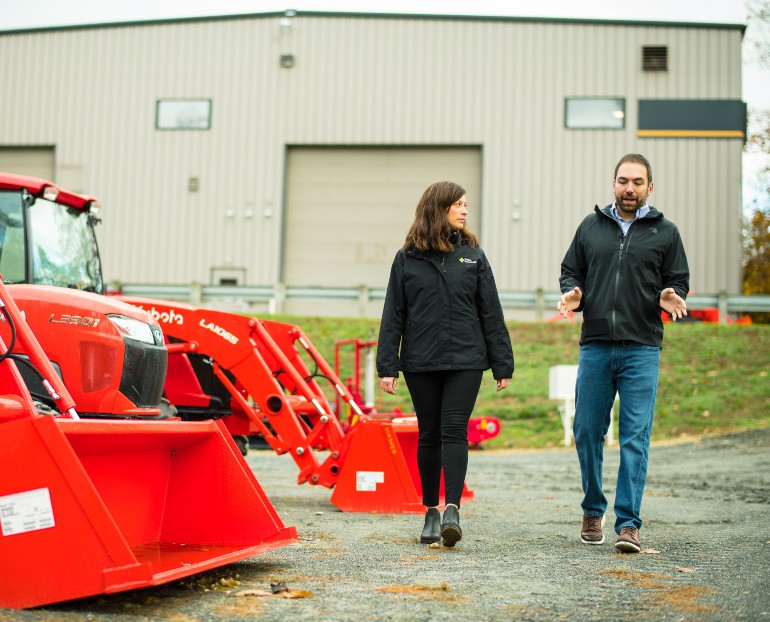 Dedicated support teams
Previously, each office had one or two support team members in the local office serving local market needs. Going forward, we have developed organization-wide teams for each area of the business — credit analysts supporting lending, business accounting analysts supporting financial services and a central operations team.

We understand this is a big change as many of you have developed relationships with the local team. However, in the long run, these dedicated support teams will provide improved service. It also allows us to better manage the ebbs and flows of work throughout the year, provides increased backup, and creates consistency across the Association.

Furthermore, these coordinated support teams provide our loan officers and financial services staff more time to spend with customers, enhancing the personal relationships that are important to all of us. We appreciate your patience as we work through these changes to our support teams but we know we are on the right track as face-to-face visits with customers by our team are up 25% compared to the first quarter of 2022. Our team would love to visit with you in person. Reach out to your point of contact or the local office to schedule a visit.
Focused management structure
We have re-aligned our management structure to facilitate this evolution of our business. Historically, each office location had a branch manager who led all staff in the building – credit, financial services and operations. Today, we have the same locations, but have created multi-office regions with separate leaders for credit, financial services and operations in each region. And while some of those local leaders have new titles or roles, they are still there to serve as a local touchpoint as they carry out their new duties.

The new structure allows leaders to focus their efforts in one business area and improve coordination of staff across multiple offices. We have updated our website with the names and phone extensions for all our regional leaders.
Cooperative Update
Return to read the cooperative update from CEO Mike Reynold's.