Service to Northeast Agriculture
Farm Credit East is a customer-owned lender and financial services leader committed to serving Northeast agriculture, commercial fishing and forest products industries in our eight-state region, including, Connecticut, Maine, Massachusetts, New Hampshire, Rhode Island, New York, New Jersey and Vermont.
About Our Business
Farm Credit East is committed to supporting the financial needs of the agriculture and related industries in the eight Northeast states we serve.
Farm Credit East is the largest lender to Northeast agriculture, with more than 70% market share of commercial farm lending.
We have a dedicated staff of 550 agricultural specialists, each with expertise in the unique characteristics of Northeast agricultural industries.
We are part of the Farm Credit System, a nationwide network of lenders dedicated to serving the borrowing needs of U.S. agriculture and its rural economy.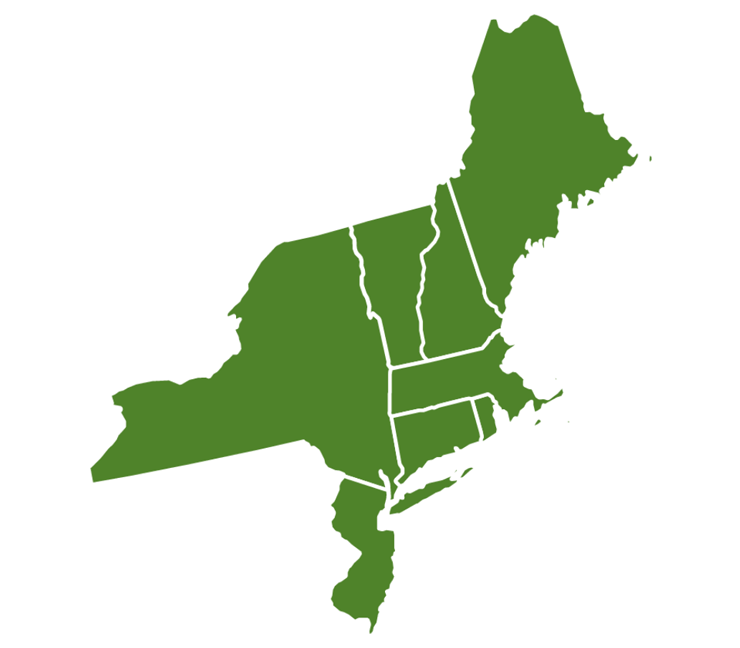 Association Highlights

loan volume

paid in patronage dividends on 2022 earnings

customers across eight-state territory
Agriculture Industry Portfolio
Strong commitment to the future of Northeast agriculture
For more than 100 years, Farm Credit East has been a partner to Northeast agriculture, commercial fishing and forest products. It is our foundational belief that being a true partner goes beyond business, and means supporting our customers and future producers, the industries they are part of and the rural communities they call home.
State Agriculture Profiles
Have Additional Questions?
Let's get in touch!