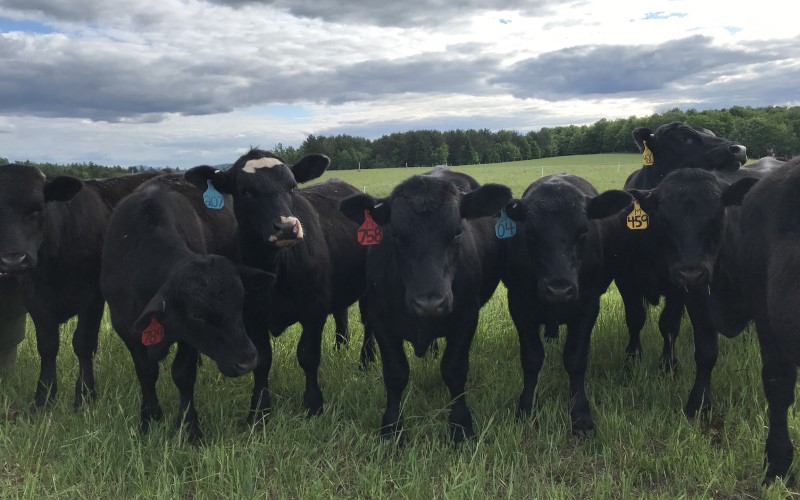 What do a dairy cow, a beef cow and a pig have in common? If you guessed they can all be protected under the Livestock Gross Margin (LGM) program, you're correct! LGM is a livestock product that protects producers from declining product prices and increasing feed costs. There are separate programs for dairy, beef cattle and swine, but the program works relatively the same for each.
LGM-Dairy
LGM-Dairy provides protection against declines in milk prices and increases in feed costs. The program uses Chicago Mercantile Exchange (CME) futures prices for corn, soybean meal and milk to determine expected margins. It is like buying a call (price ceiling) option to limit higher feed costs and a put option to set a milk price floor. The insurance period is 11 months following the sales closing date and coverage is available on a monthly basis. You can think of this program like customizable Dairy Margin Coverage (DMC).
LGM-Cattle
LGM-Cattle provides protection against the loss of decreasing cattle prices and feed costs. Similar to the dairy program, producers can insure all the cattle they expect to market over a rolling 11 month insurance period and coverage is available on a monthly basis. Depending on your type of operation, there are options available for calf finishing and yearling finishing.
LGM-Swine
LGM-Swine provides protections when the value of hogs decreases and feed costs rise. This program is slightly different than LGM-Dairy and LGM-Cattle in that the insurance period is six months long. The actual gross margin is determined differently based on the type of operation, too. There are options available for farrow-to-finish operations, feeder, and segregated early weaning (SEW) pig finishing operations.
Enrolling in Coverage
With all three program types, producers can enroll in coverage every Thursday through 9 a.m. on Friday. LGM can be tailored to meet the needs of any size farm. An indemnity payment may occur when the actual gross margin is less than the expected gross margin.
In the Northeast, the LGM program is not as popular as other risk management programs like Dairy Revenue Protection (DRP), but it's important to understand your options. If you are interested in learning more about LGM or other risk management solutions, please contact the Crop Growers Livestock Team at livestock@cropgrowers.com.

Crop Growers, LLP is an equal opportunity provider.
Meet the Authors
Connect with and discover our Today's Harvest blog authors and their broad range of financial and northeast agricultural expertise.