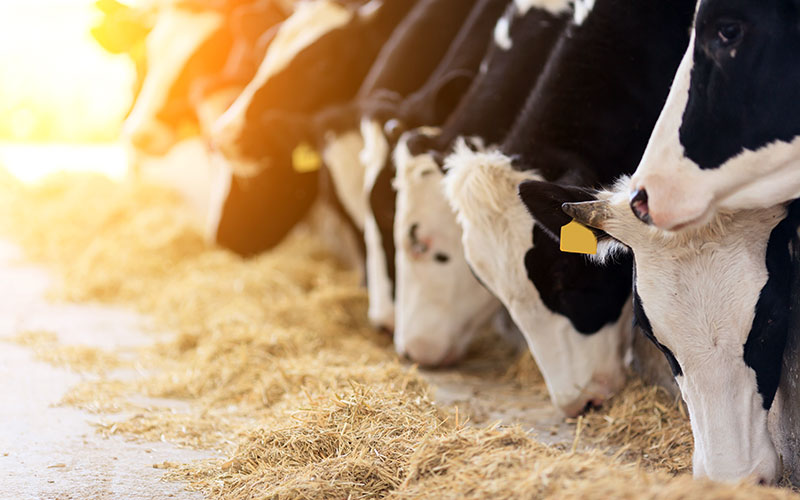 Why does it pay to have Dairy Revenue Protection (DRP)? DRP sets a quarterly price floor based on Chicago Mercantile Exchange (CME) futures prices to protect dairy producers against unexpected declines in milk revenue. In New York State alone, over 594 million pounds of milk were protected through the DRP program in Q1 2023. Furthermore, over $3.9 million was paid directly to New York dairy producers after premiums. With milk prices continuing to fall, it's important to protect your operation — and DRP is one of the resources you can have in your toolbox to do so.
DRP Pricing Options
DRP offers two pricing options:
Class Pricing Option uses Class III and Class IV milk prices as a basis for determining coverage and indemnities.
Component Pricing Option uses the component milk prices for butterfat, protein and other solids as a basis for determining coverage and indemnities. Under this option, producers may select the butterfat test percentage and protein test percentage to establish insured milk price.
DRP does not take feed costs into account, but rather compares actual milk revenues to those expected based on futures markets. Premiums are supported by the Risk Management Agency from 44 to 55% depending on the coverage level selected, making them more affordable to producers. DRP coverage is selected quarterly, and producers can apply through a crop insurance agent at any time.
2024 DRP Deadline
It's almost 2024 in crop years! The 2024 crop year begins on July 1. The deadline to transfer your current DRP policy to Crop Growers is June 30. Mid-year transfers are not permitted. If you do not currently have a DRP policy, you can sign up at any time throughout the year.
Why Crop Growers?
In addition to providing crop and livestock insurance policies, Crop Growers brings additional value to its customers through a variety of smart management tools and resources, including access to a proprietary livestock and dairy analyzer tool, value added partnerships and insights from leading industry professionals, dedicated dairy specialists, and so much more.
Read more about the value of a Crop Growers partnership here.
If you are interested in learning more about DRP or developing a risk management plan, please contact your local Crop Growers agent or our Livestock Insurance Specialists at livestock@cropgrowers.com.
---
To learn more about Dairy Revenue Protection or how to enroll, contact a Crop Growers specialist today.

Crop Growers is an equal opportunity provider.
Meet the Authors
Connect with and discover our Today's Harvest blog authors and their broad range of financial and northeast agricultural expertise.